Are you sick of hearing about coupons yet? Well, too bad! It may be obvious to surprise you that I am not the most organized person in the world. Last week I told you I got my coupon organizing ideas from Money Saving Mom, this week I'm gonna show you how they're working for me. To store my coupons at home, I use this old Rubbermaid container.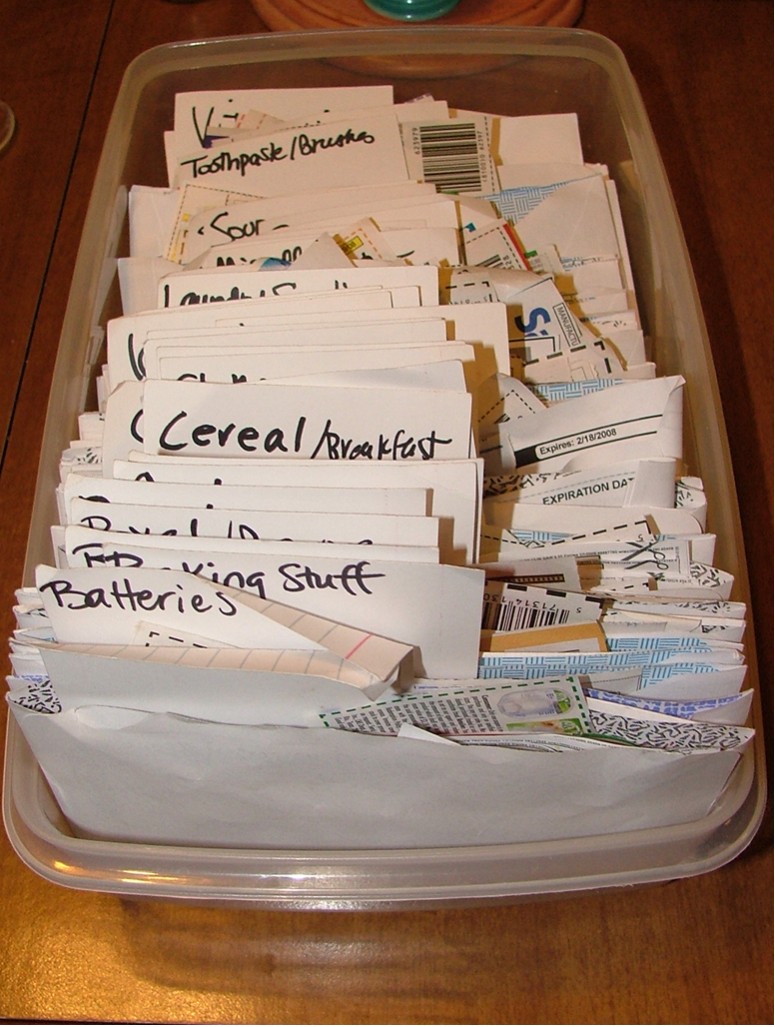 I have coupons organized alphabetically by category in an envelope with the flap cut off. The category name is written on an index card which is placed longways into the envelope. Now, since it's a smidge inconvenient to cart a box this big AND two kids every time we go to the store, I take this more portable coupon organizer in the car with me.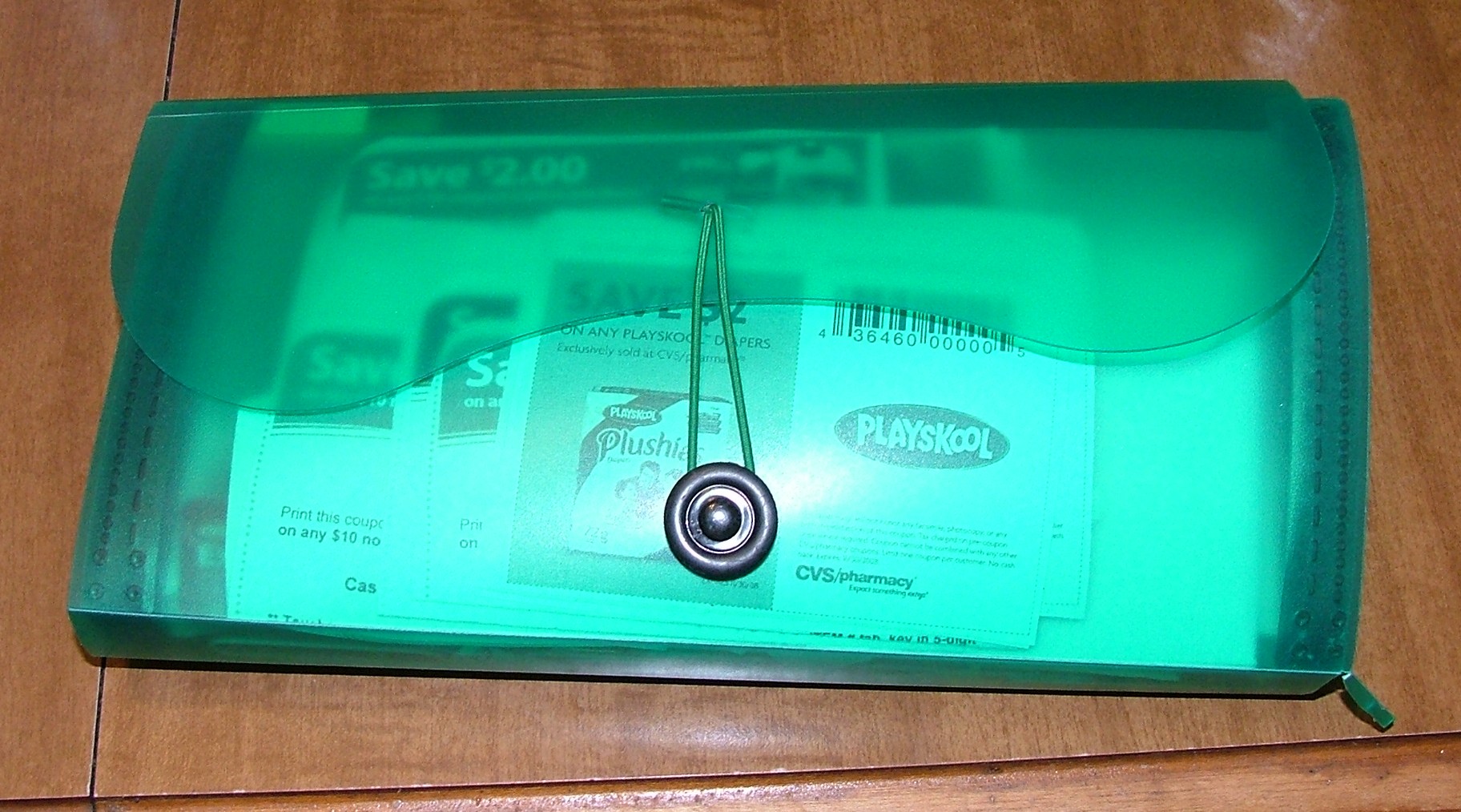 (Kudos to my hubby for putting this in my stocking on Christmas! He got it at CVS! Woot woot!)
I have a tab labeled for each store I regularly shop at (including separate tabs for both my and my husband's CVS ExtraCare cards), the front tab is just for CVS coupons, and I also have a tab for scrap paper and one for rebates. In each store's tab there is an envelope with the coupons I want to use in that store. If I have the kids with me, I just take in that store's envelope and leave the rest in the car. Here's what it looks like all opened up: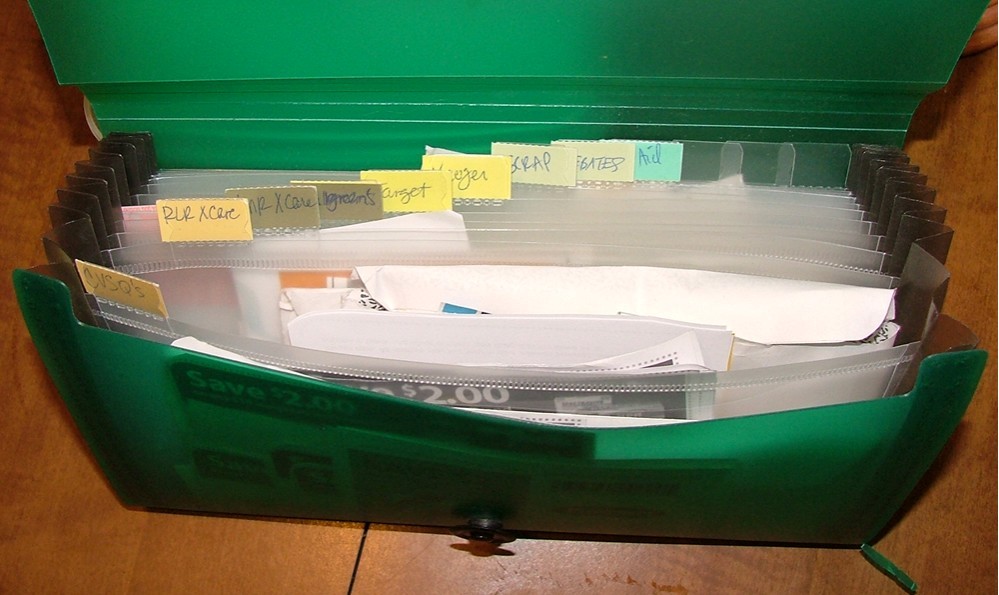 If I am lucky enough to get out by myself for a big grocery trip, I take my whole big coupon box just in case I see I deal I hadn't previously planned out.
So, that's how I keep my coupons workin' for me! For more great Works for Me Wednesday tips, check out Rocks in My Dryer!