My children overwhelmed me with gifts of the handmade variety this Mother's Day, and it was great. There are at least 4 items missing from this picture that have been placed or hung up in places of honor. My little creative kiddos! Even Jonah keeps saying "Make a hand for Mommy!" about his little handprint picture from preschool.
But my "favorite" -if I can have a favorite, was from Sophie. She made me the lovely mod-podged heart box, but what I loved most was the wrapping it came in:
This is so Sophie, and I love it!  I'm glad my darling girl has inherited some of her mother's um…self-confidence. I also love the list she wrote about me. "Top Then Reasons I Love My Mom".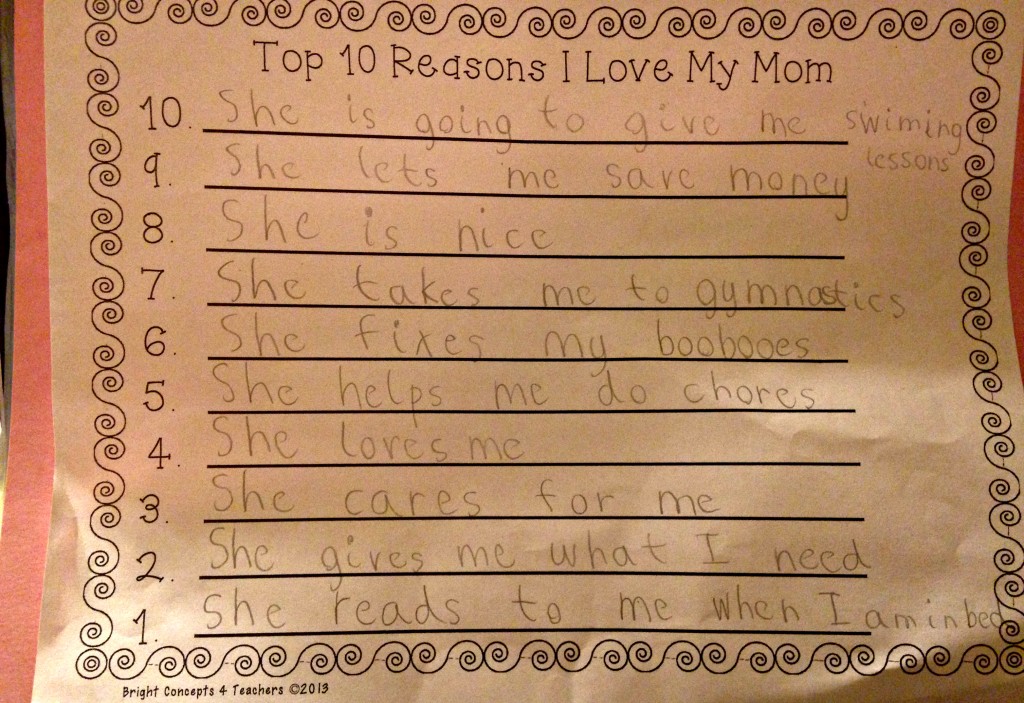 You will notice that Sophie's list doesn't say anything about how perfect my makeup looks every day or how FUN I am. *Ahem*.
But, she seems pretty cool with me covering the basics. I think she's figuring out that love is in the little things. And even though she didn't say as much, I'm pretty sure Sophie thinks I'm the World's Okayest Mom.
And I am honored. I'd be more honored, though, if the title came with a sash.
What did your little darlings make YOU for Mother's Day?