Last week Kroger made an announcement that pretty well ticked me off, left me feeling betrayed, and definitely took the wind out of my sails.
Oh, ALSO, Kroger? It made me even more determined to shop at ALDI! I was already shopping there 50% of the time, and that percentage is definitely going up. This makes me sad because my kids' school get 4% back when I shop at Kroger. But we've gotta do what we've gotta do for our family to make ends meet.
So what did Kroger do? They took away double coupons. Savings Lifestyle has all the details here. Double coupons are going bye-bye as of March 1.
I am totally shocked by this because Kroger has had double coupons as long as I can remember. They certainly had them when my mom grocery shopped there when I was a child. So let's say 30 years minimum.
I know this sounds crazy, but I feel totally BETRAYED! Stores are just taking away all our ways to save one by one…I'm fairly depressed about it.
So. I'm guessing I'll be going to 75% ALDI by the end of March. Now I love ALDI, but when Kroger has a Mega-Event where you can get great sale prices with coupons, you can't beat it. I will really miss that.
Ooh, even writing this post is making me SO MAD!!! I'm not an extreme couponer and I'm not trying to cheat anyone. I'm just trying to surviiiiiiiiiiiiiiiive, people. UGH.
Since there was a Mega-Event last week, I decided to take my anger out on the Mega-Event.  On the first transaction, I got 6 Capri Sun (yes, MORE Capri Sun!) The price after the sale was $2 each, so $12 worth of Capri Sun. I had two $1 off 3 coupons, so that brought my total down to $10. Then, I got back a $4 off my next order coupon for buying them. WHEEE! That makes is $6 for 6 Capri Suns. I did have several other coupons on that transaction that DOUBLED, saving me a total of 33%. Then I took my $4 off coupon and a couple others and bought 1o more mega-event items for a total of $10.07, saving 62% on that transaction.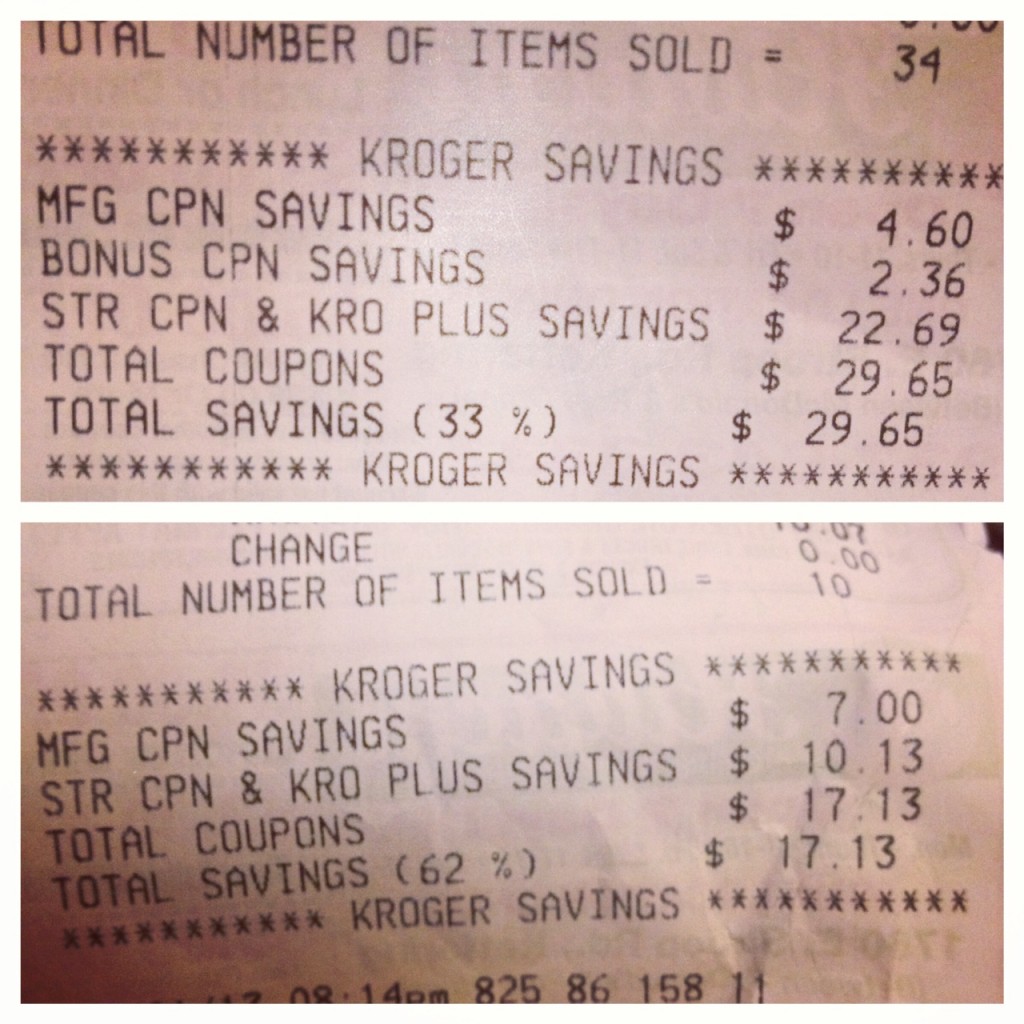 It was a good last hurrah.  But dang I'm SAD! And MAD! And slightly discouraged. What do you say about Kroger's new policy? They say they are lowering prices all over the store and giving more fuel rewards to make up for it, but somehow I doubt that will make a difference. It certainly isn't getting me excited.