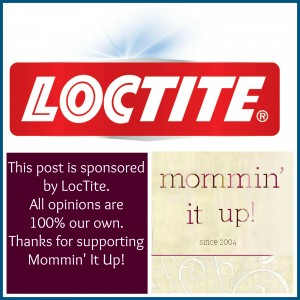 I am not the most, um, coordinated person you'll ever meet, as I have waxed eloquently about before (ahem, more than once).
It should not surprise you then, when I admit that I have had more than one mishap with super glue. Being a cheapskate, of course, I purchased the cheapest super glue I could find, which as it turns out, may not have been the *best* choice. The first unfortunate incident happened when I tried to glue some of Joshua's Awana patches on his Awana vest when he was a Cubbie (you know, the kind of patches you're supposed to sew on. But since I can't even sew a button…). The other incident occurred when I was trying to fix Sophie's favorite board game (which we'll get back to in a minute). Both episodes resulted in my fingers being stuck together and me panicking and losing some skin trying to get them apart. Neither episode resulted in the items being fixed. LE SIGH.
Set that cute little story aside for a minute and fast-forward to a sunny California morning when Emily and I sat down at breakfast at Mom 2.0 next to a very cool (and totally adorable) public relations professional named Tanya. We hit it off and after a phone call a week later, I found myself agreeing to take part in another super-glue inspired escapade. That's right, Super Glue: the Sequel. But this time, with a Super (see what I did there?) Hero to my Dummy in Distress: LocTite!!
The first project I tackled with LocTite: Sophie's hair flowers. There were a few that I'd left in my purse that came off the clip and one that Minnie Mouse tried to escape from.
For this project, I chose LocTite's All-Purpose GO2 Glue. Fixing hair-bows seems pretty all-purpose to me, plus it is extra-durable and shock resistant, which are two attributes necessary to exist on my daughter's head. Just sayin'. It worked perfectly! The bottle design made it impossible for me to get it on my fingers during the application.
After 30 minutes, the hair clips were totally set and fixed. It's been about 3 weeks since I fixed them, Sophie's worn them each a couple of times, and they are all still in perfect shape. Yay!
For my next trick, I decided to attempt to fix Sophie's very favorite board game – the one I had previously tried (and failed) to fix with cheap-o super glue. It totally did not work at all on the board game but it DID totally glue my fingers together because it was such a mess to apply! This game is special to me because it's the second game she ever really loved and was instrumental in her speech therapy progress. So I really wanted to see it fixed up and play-able again.
I decide to fix it on video for you so you could actually SEE how quick and easy it was to do with LocTite's Extra Time Control Super Glue! Check it out!
I know in the video I said I'd let the game sit for 20 minutes, but I got a little impatient, sooo…these pictures were taken only FIVE minutes later!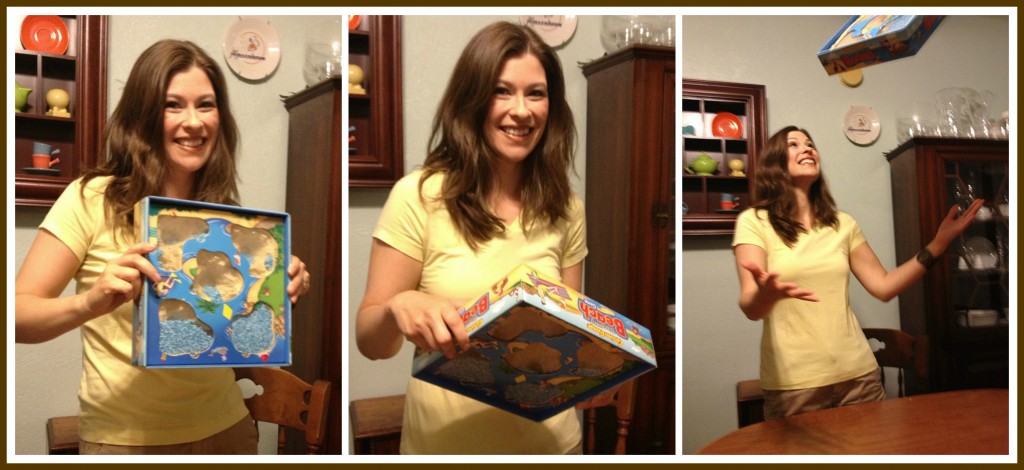 Sophie was THA-RILLED when she came down to breakfast the next morning and found her fixed game sitting at her place!
I have to say my experience with LocTite was more than…wait for it…SUPER. It was awesome! Definitely the most successful super glue experience I've ever had.  I love that I could just exactly the right type for the specific projects I was working on, and I love how EASY it was to apply. No drips, spills, messes, or mishaps.
In short, LocTite is Jenny-proof! Next time you've got something you REALLY need to fix, don't waste your time or money on anythign else. Pick up some LocTite!
Thanks for the fix (and all the future fixes!), LocTite, and thanks for supporting Mommin' It Up!