Do you have the app TimeHop? It is pretty clever – it links to your social media accounts and every day it shows you what you were doing on this date in history. Or at least as far back as when you joined Facebook.
It's probably one of my favorite apps, as it often sparks a memory I've forgotten.
For example, three years ago today, we went to a Reds/Cardinals game with my dad.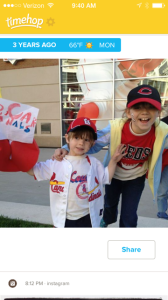 Anyway, it got me wondering what we were up to on the blog on this day in history, so I took a little stroll through the archives.
Would you believe it was nearly exactly a year ago that I first told you all about my gigantic tongue in a lovely post called "My Tongue is Trying to Kill Me"?
That was, I must say, one of the most memorable events in my life.
In April 2013, Jenny brought us one of her famous editions of Jenny's Life Klass.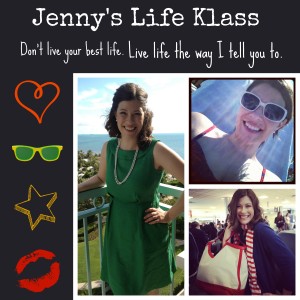 I think it's about time for another one of those, don't you? I mean, it's been a while and we know Jenny hasn't become less judgy, she's just keeping it from us. Not cool.
In April 2012, Kate and I went to Portland to visit the Nike Headquarters.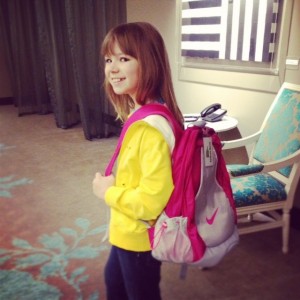 Jenny and I have done a lot of amazing things because of this blog, but the Nike trip will always have a special place in my heart because they invited our kids. It was the only trip Kate and I have taken together – just the two of us – so far, and it will likely be the only time either one of us flies first class for a long, long time!
In April 2011, Jonah had a side mullet.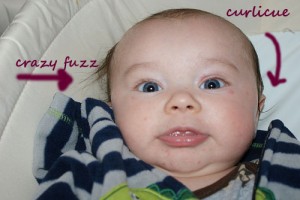 Jenny found herself knocked up in April 2011.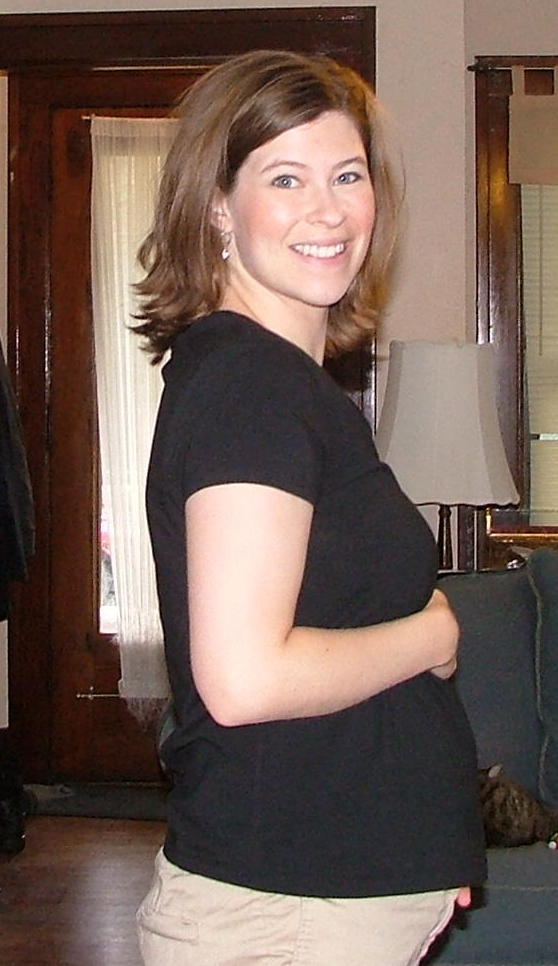 In April 2009 I blogged about how we always forget to pay our taxes.
In April 2008, Sophie became famous.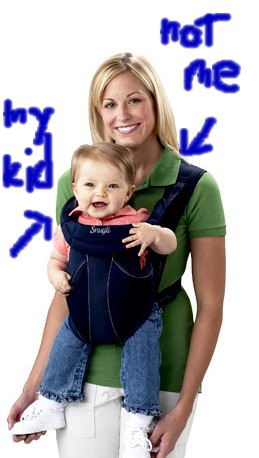 And in April 2007, this blog didn't exist.
All this has left me with one question. Where does the time go?