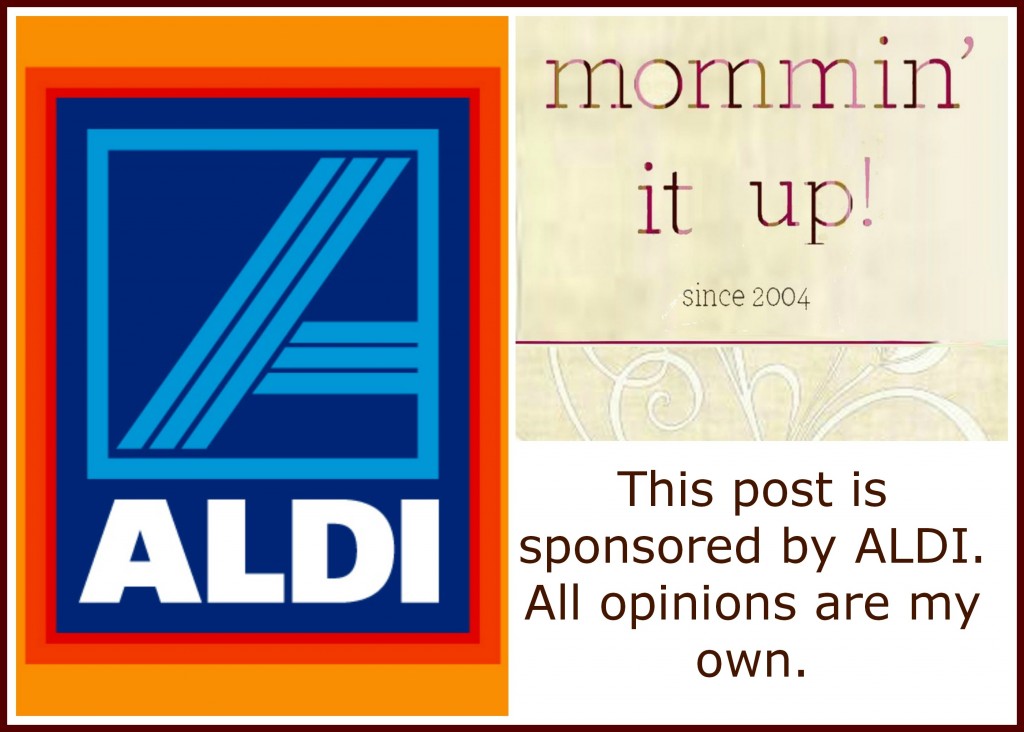 ALDI truth #36: If you think our fresh fruit is sweet, wait until you see our prices.
You guys know I loves me some ALDI, right? Ridiculously great prices for delicious food, lots of gluten-free options, and there is NO other store I can get in & out of so quickly when I have kids. You know what else I like? Good company! So when ALDI gave me some gift certificates and  asked me to throw a little Summer BBQ with some friends and family and their food, I said "LET'S PARTY!"
And we did. But first, I shopped. I took Jonah with me while the big kids were on a play date, and we cruised the aisles looking for cookout essentials like Sweet Baby's Ray's BBQ sauce and copious amounts of MEAT. I got everything I needed including plates, cups, drinks, sides, and cutlery for $68.01 – for a party of 10 guests! Woot woot! Take a peek inside my cart: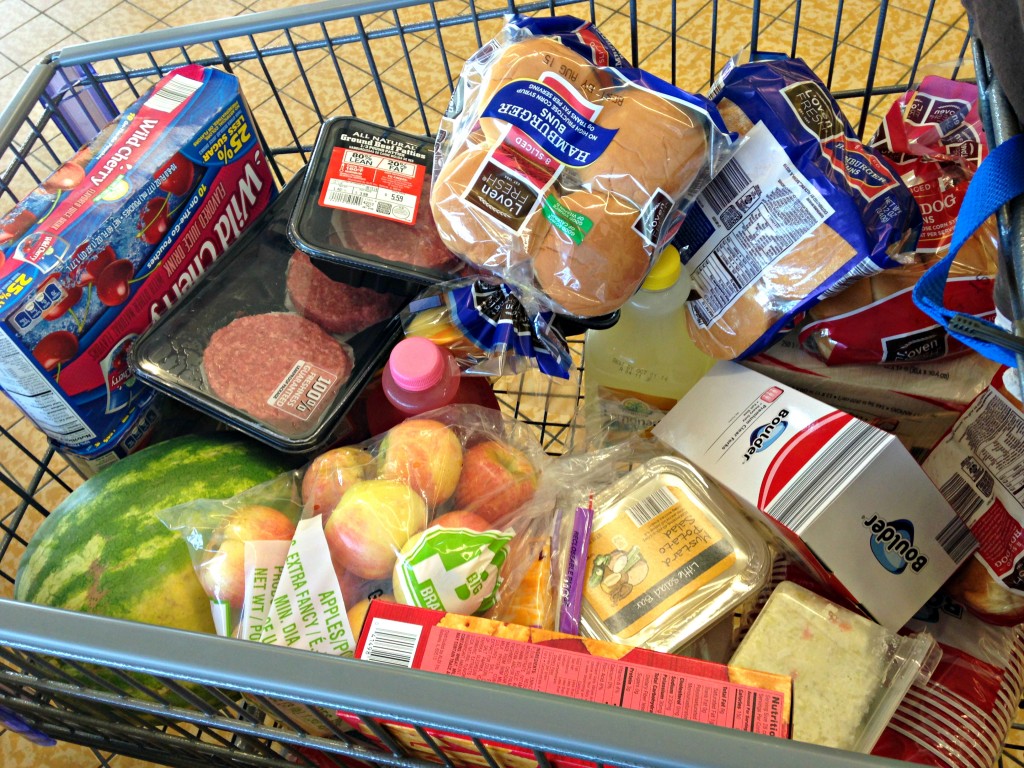 And then, we grilled!! And sliced. And socialized.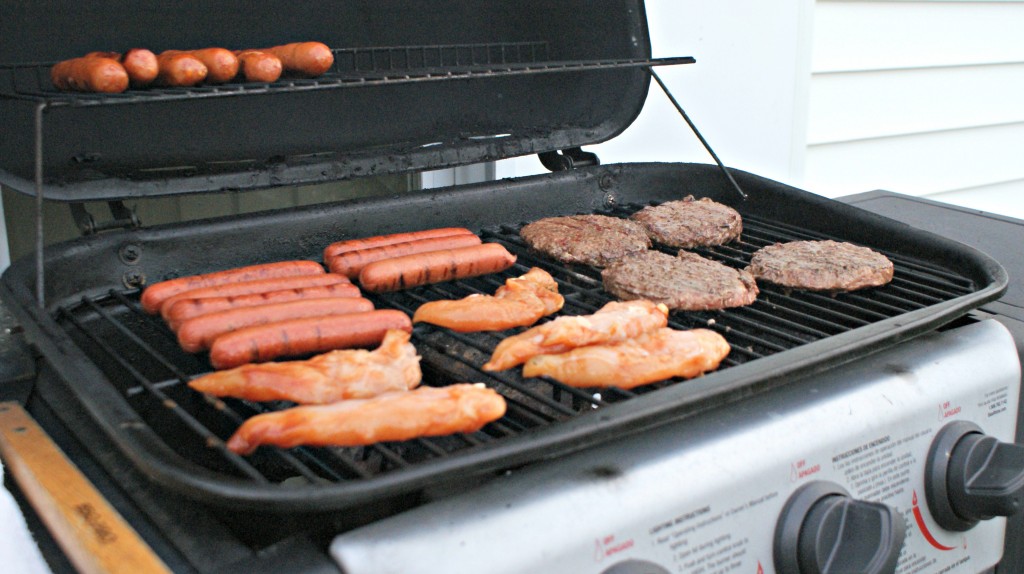 Mmm…all the grillable things are DELICIOUS!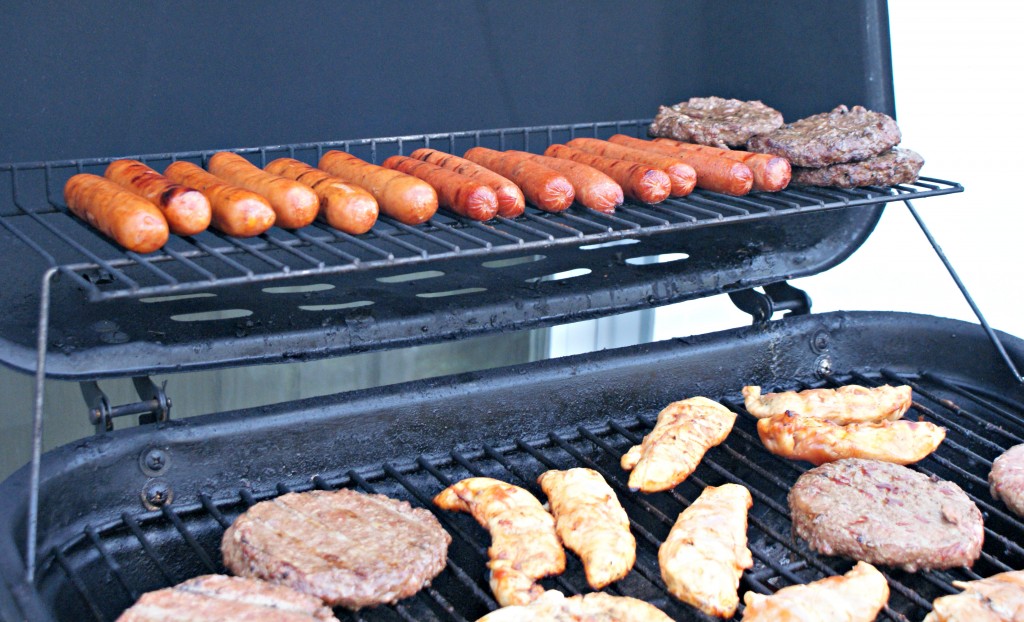 Jonah was a SUPERFAN of the delicious, juicy seedless watermelon.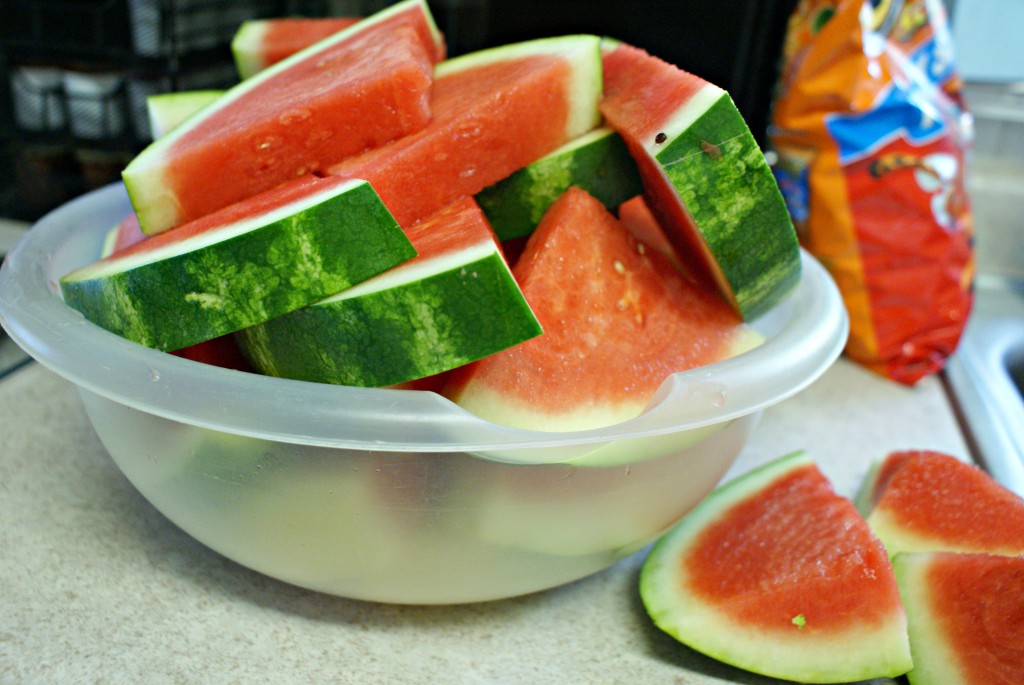 Which was only $2.99!!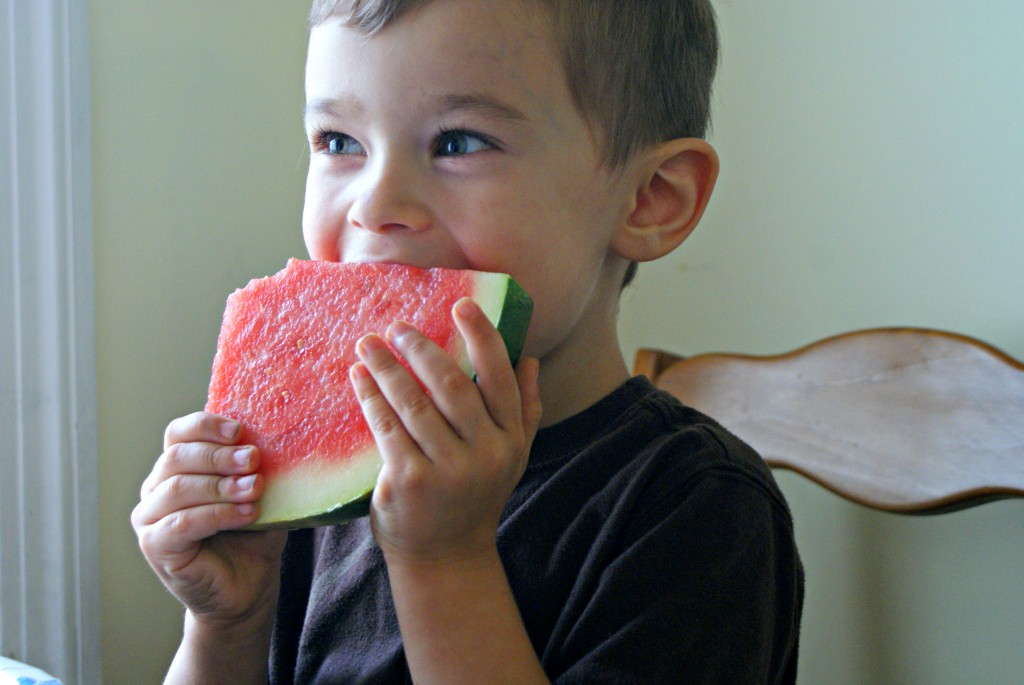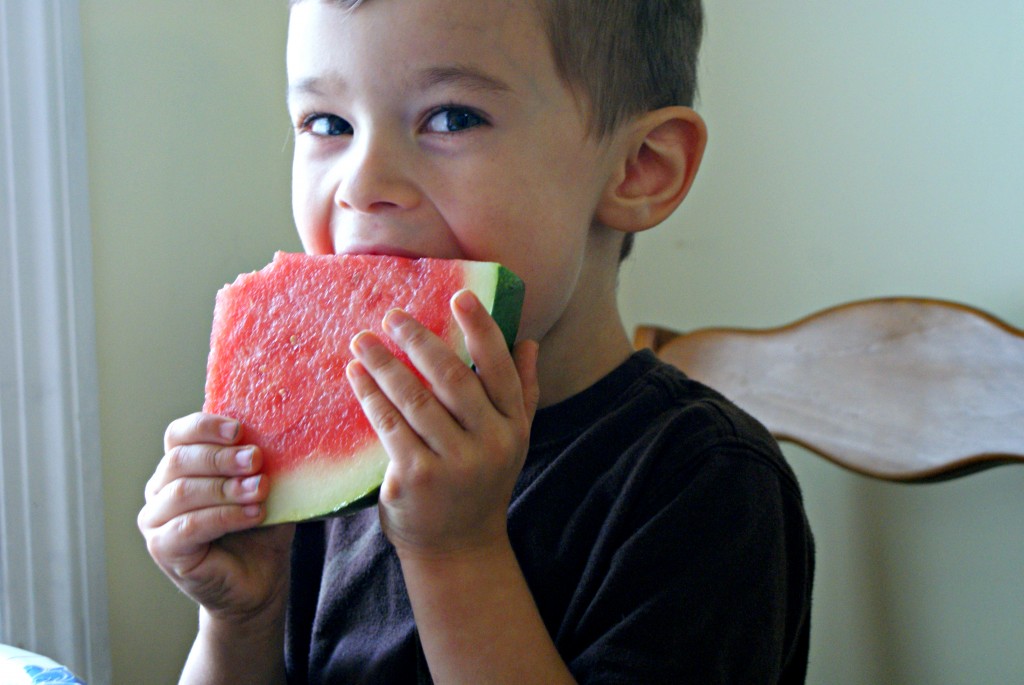 I myself was partial to the creamy coleslaw: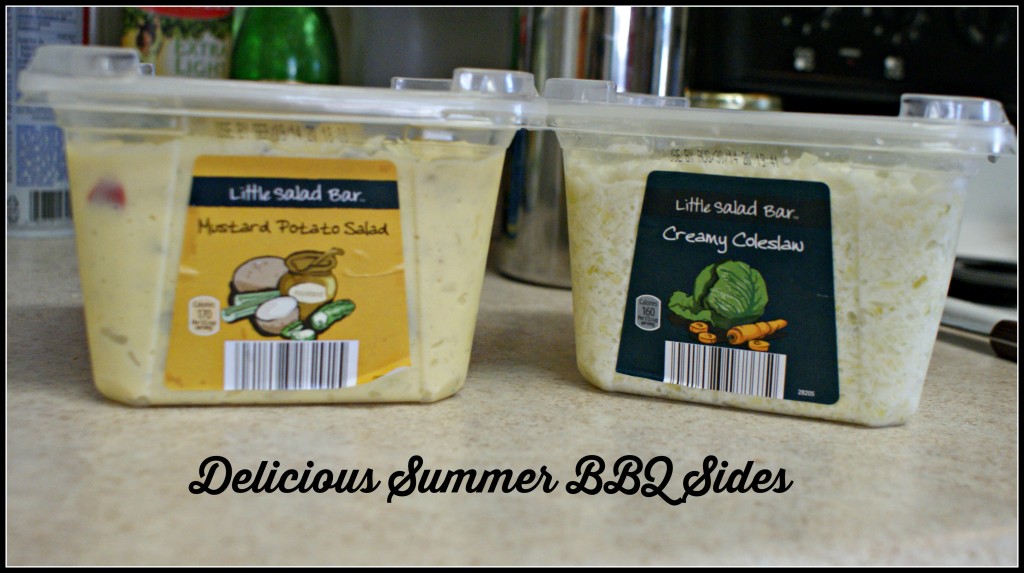 And the burgers with colby-jack cheese. And the grilled chicken. They were both DELICIOUS!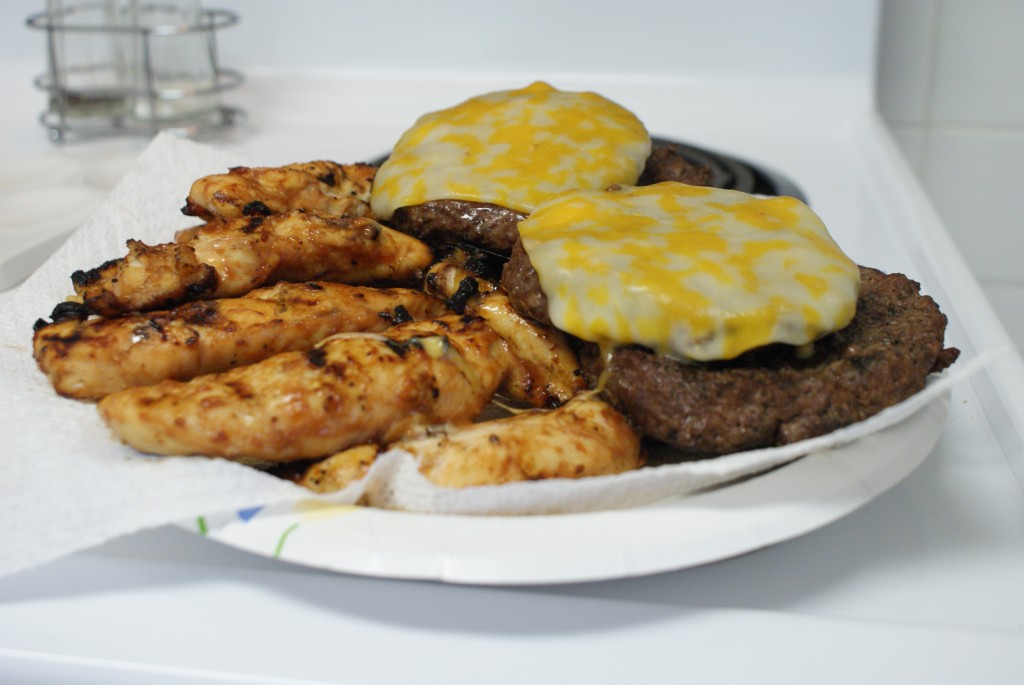 Together with delicious lemonade and raspberry lemonade, this made for a fun, festive, and scrumptious end-of-summer party! Doesn't this look delectable? It totally was.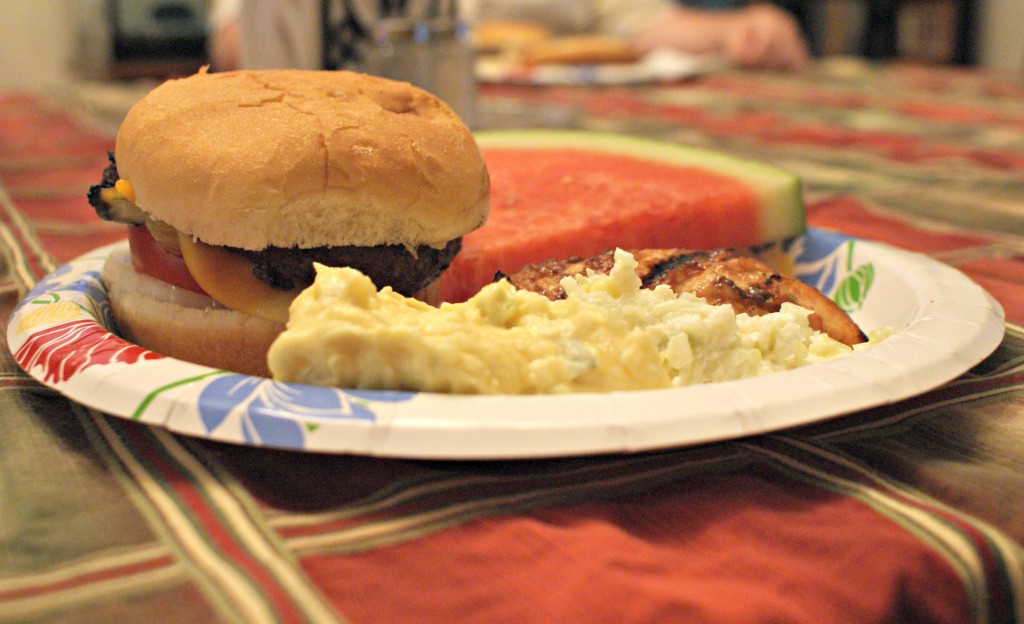 Joshua especially loved the bacon-and-cheese bratwurst. He's a meatatarian!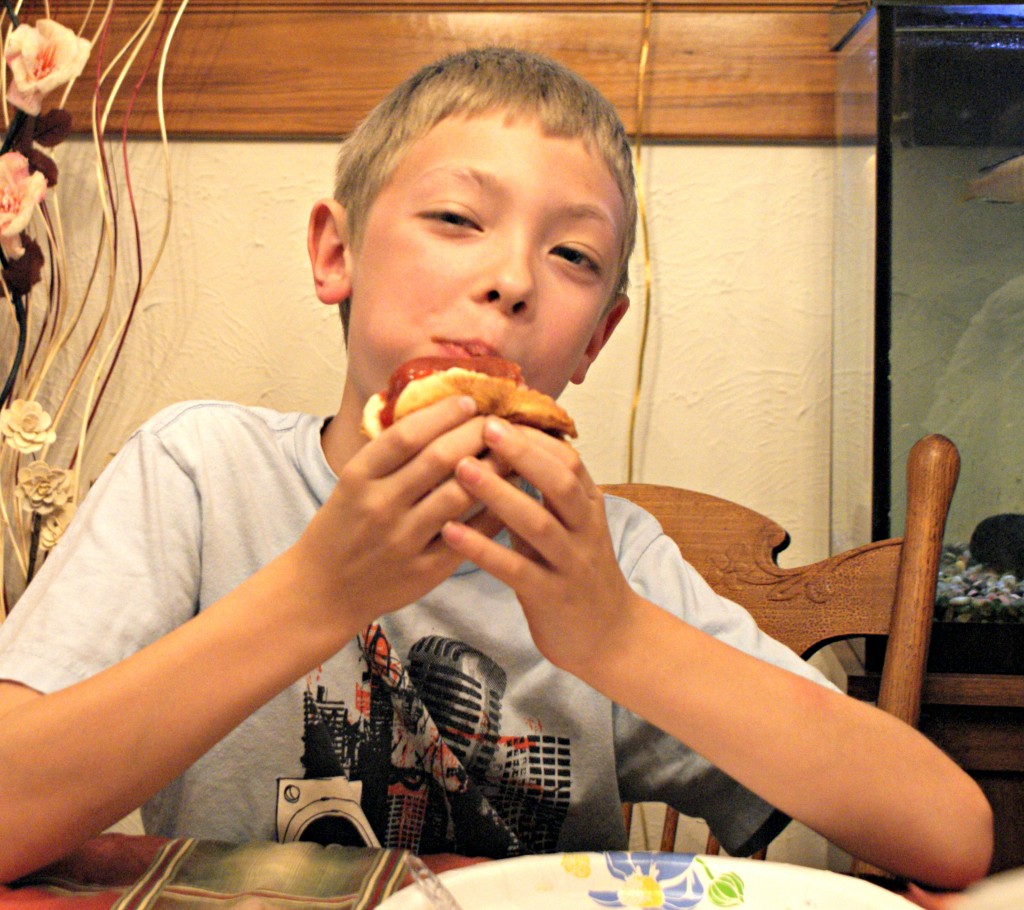 We had a wonderful summer soiree on an amazing budget thanks to ALDI! We fed 10 people and still had 4 hamburgers we didn't even cook, plus some leftover BBQ chicken for the next day's lunch. I love it!
Thanks ALDI, for making the end of our summer break great!
What's YOUR favorite thing to buy at ALDI?