Gymboree provided me with a gift card to facilitate my review. All opinions are my own.
So, I really enjoy dressing up my kiddos because well, they are darling and attractive, no? But for most of their lives, they've had a ton of hand-me-downs, and it's been totally awesome. I LOVE FREE CLOTHES, and since my kids are so very, very cute, they look just as awesome in clothes that other people pick out as they do in ones that I pick out. But, it is awfully fun for me to pick out new things for them once in awhile, so when Gymboree asked if I might want to check out some of their latest spring fashions I said "heck yes!" And I went shopping to outfit my little darlings for Easter in some of Gymboree's latest and cutest styles. See?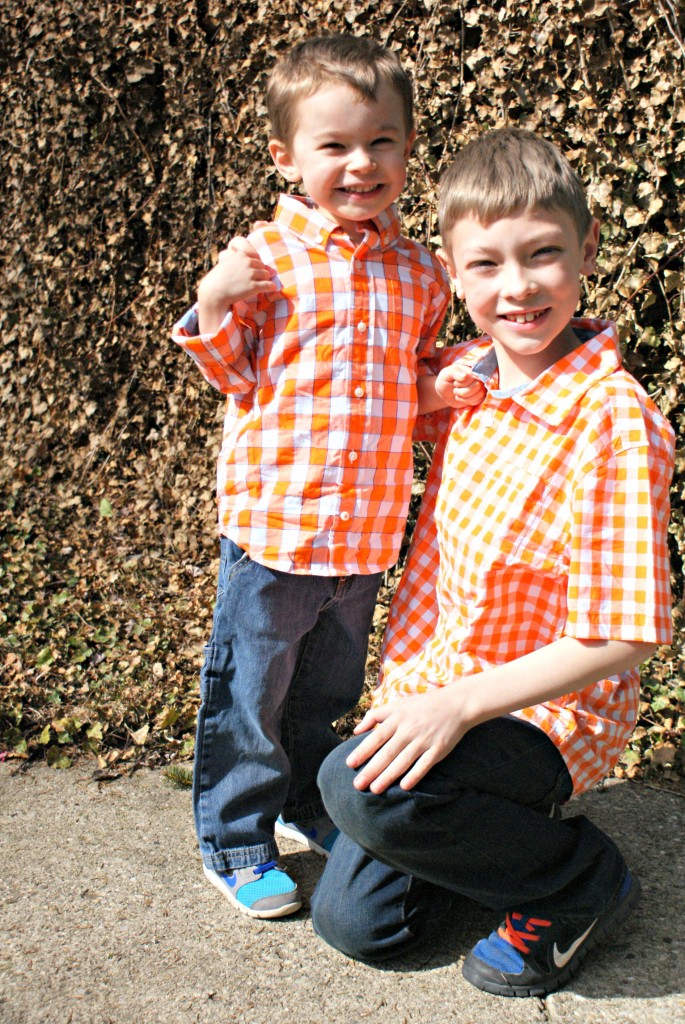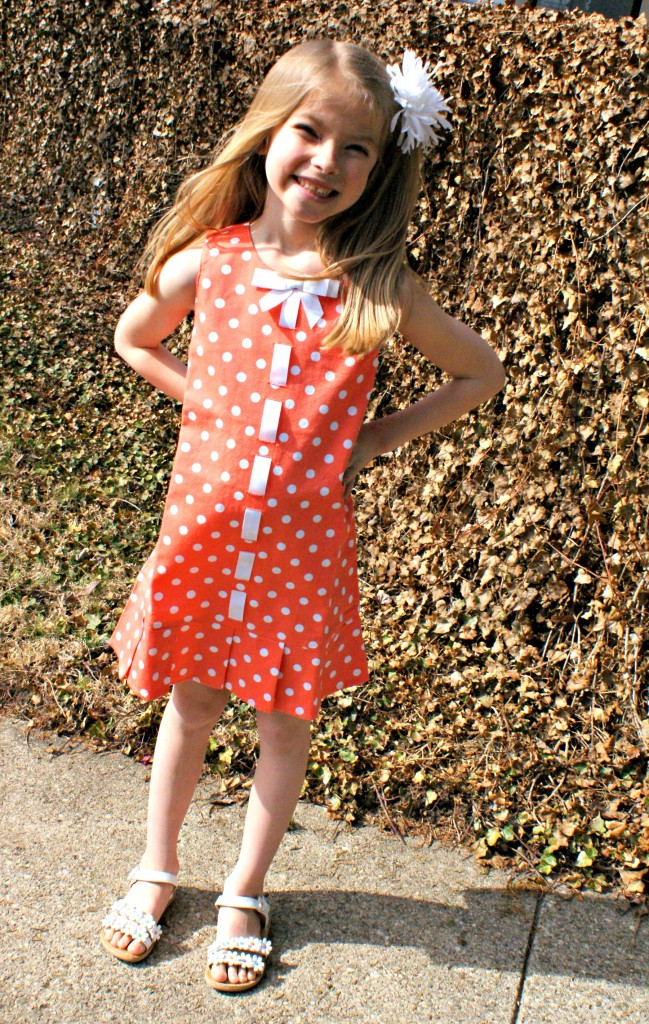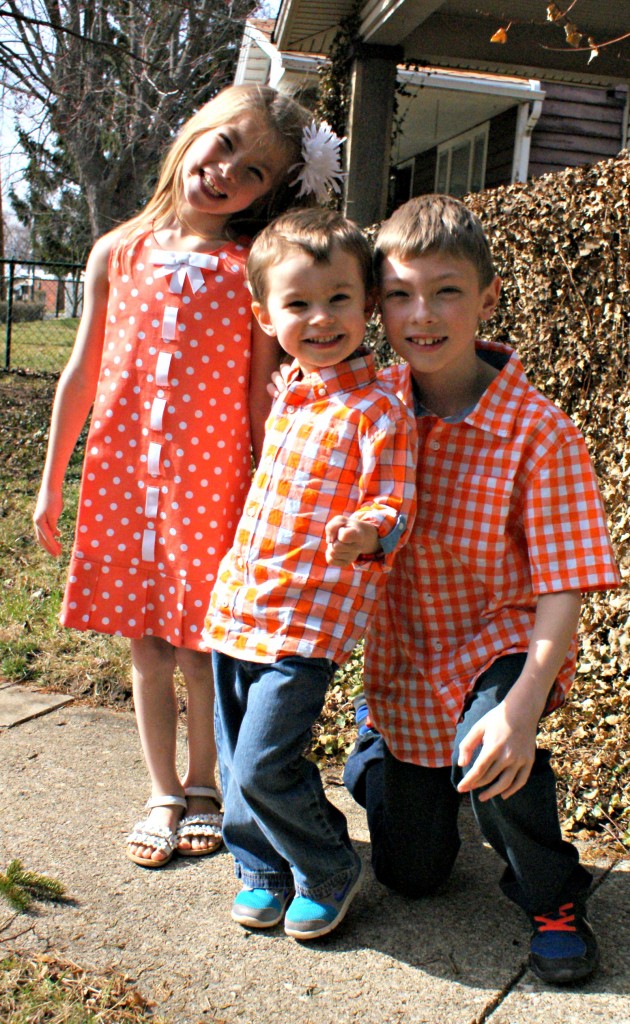 Orange is my favorite color, and I love the way it looks on all three of my kids. I especially love Sophie's Orange You Cute Polka Dot Ribbon dress (of course – girls are way more fun to dress up no matter how cute those boys are, at least in my world.) One thing I love about Gymboree's girls clothes is that they are so age-appropriate! Everything I looked at when pondering what to buy my little girlie was adorable and nothing at all was trampy. Woohoo! I love the ribbon details, the bow on the collar, and the polka dots and pleats. I LOVE it! It's too sweet for words. And of course I love the boys' shirts, too. I love that Gymboree had coordinating shirts for them even though they are seven years apart in age. Don't know how much longer I'll be able to match them up like that.
Another thing I really enjoyed about my Gymboree shopping experience is that I earned $25 in Gymbucks for every $50 I spent! So now, I get to go back to Gymboree with those Gymbucks and get some the NEW items they just released last week. I absolutely ADORE this Yellow and  Black Collection, Sophie must have it ALL!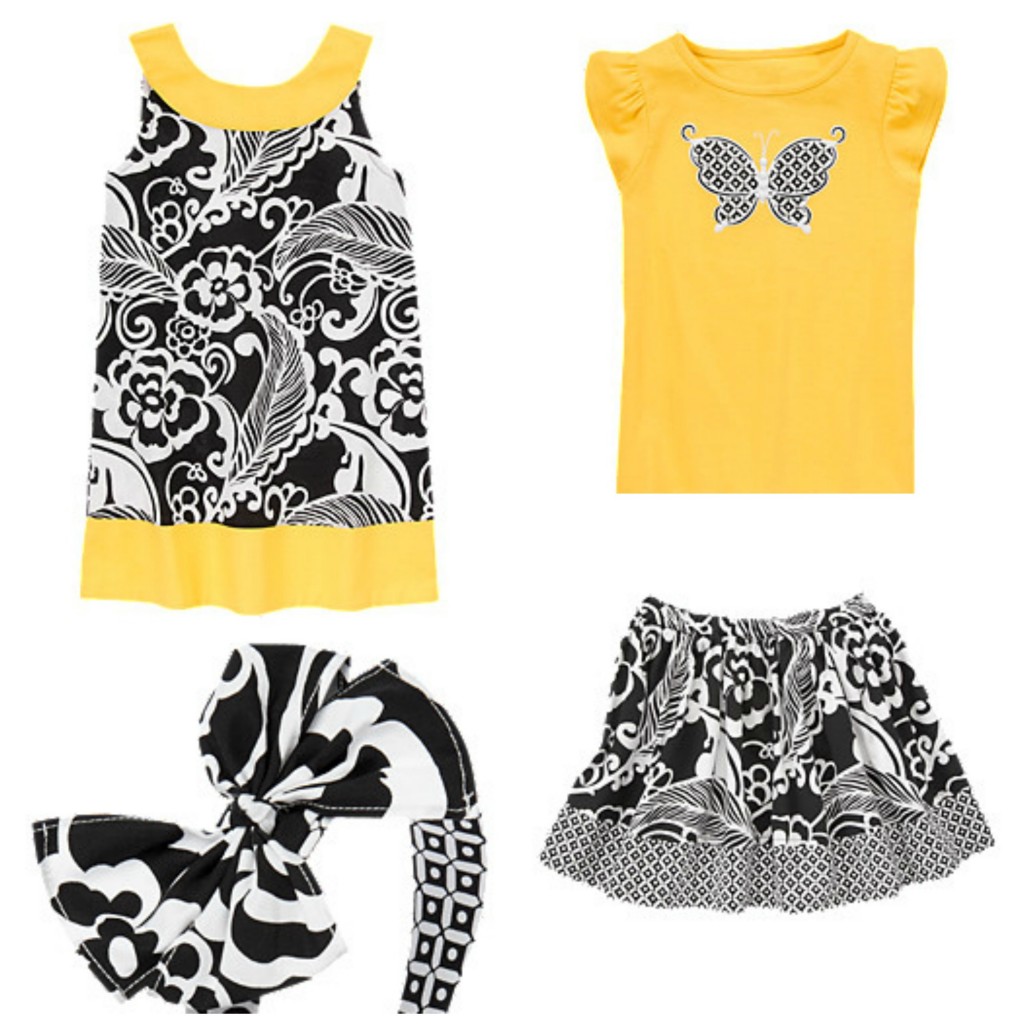 Of course, I can't leave my boys out – they are pretty handsome fellas after all! I love the Beach Buddies collection for all the fun we have coming up this summer.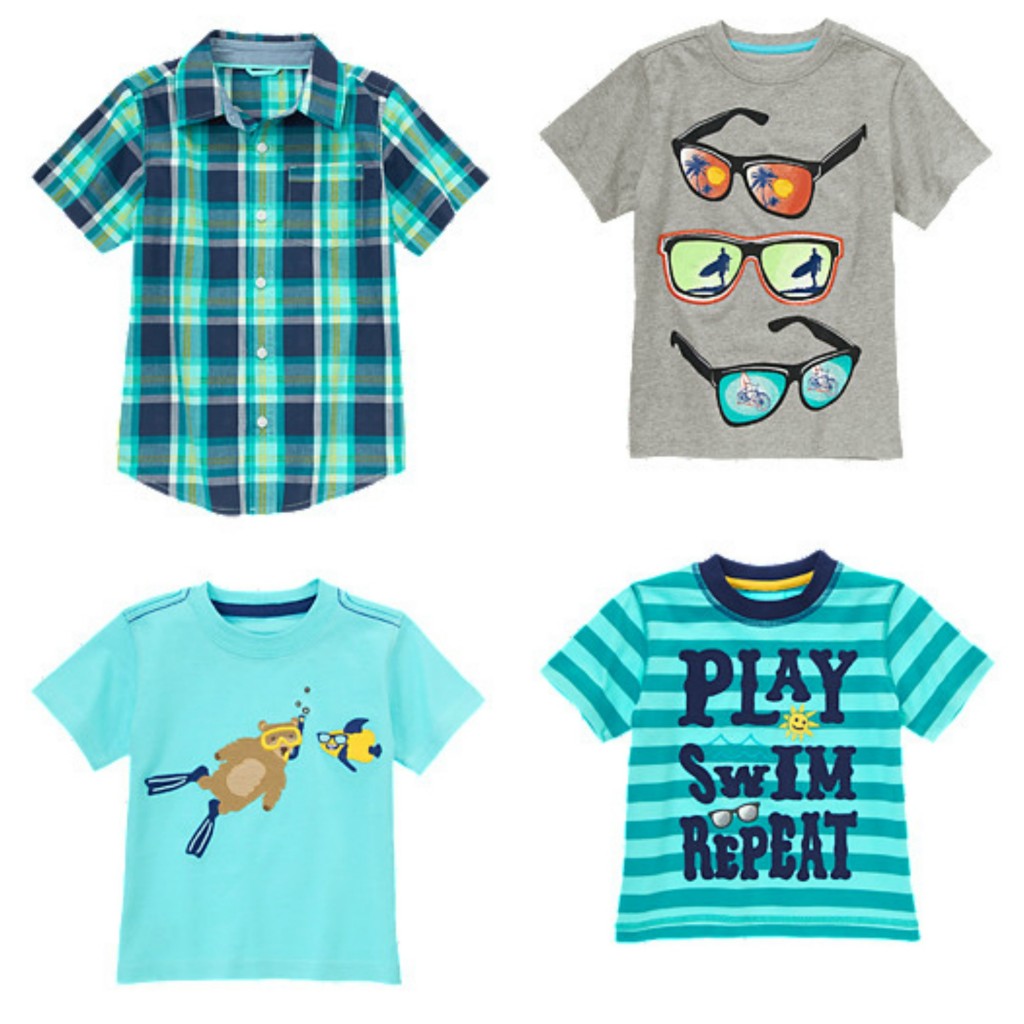 I hadn't been in Gymboree in years before I decided to do this review, and I'm so glad I did! I will definitely be shopping there for our next special occasion. What's your favorite thing about shopping at Gymboree?