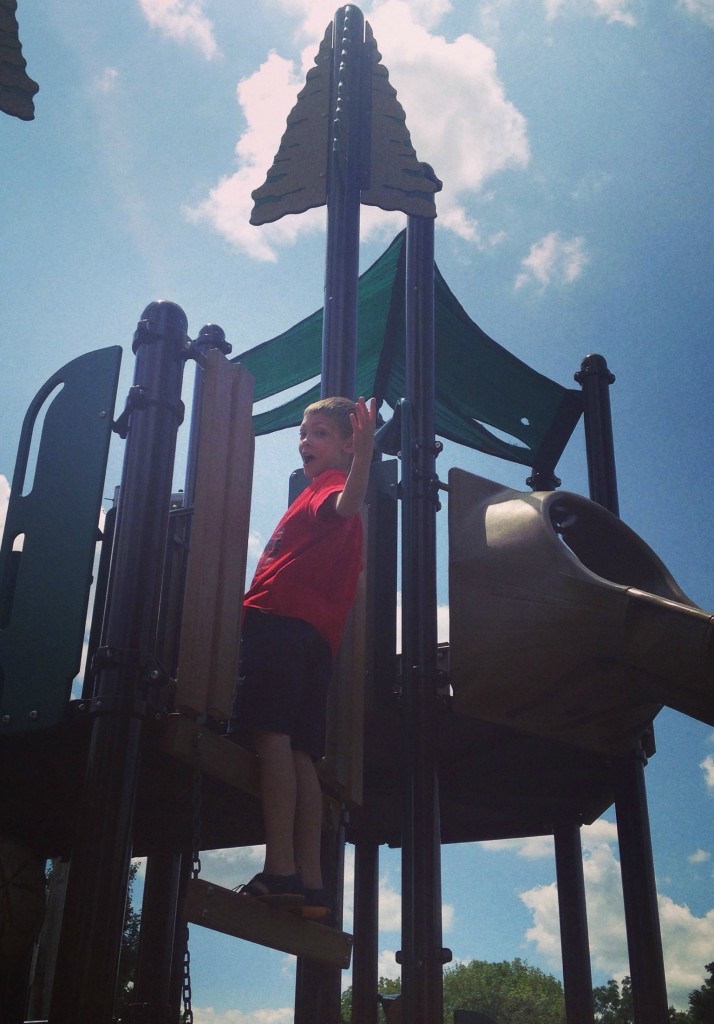 As you guys know, I am always up for a good back-to-school countdown. TWENTY-FOUR DAYS Y'ALL! But this year, this year, my glee and sending my kids out the door so I can eat bons bons all day work is beset by a smidge of nervousness. Because in twenty-four days, my Joshua starts fifth grade. And in our school system, fifth grade is MIDDLE SCHOOL! Middle school! How is this possible? When we started this blog Joshua looked like this:
and now he looks like this:
So, not only am I like, "MY baby! HOW IS THIS POSSIBLE?" – I'm also like, "Middle School! That's when kids start being MEAN!" Joshua is very, um, sensitive, so I worry about him getting offended, being an easy target, (and quite frankly, being overtly wimpy and not "going with the flow" when he should) and refusing to trying new things.
I've already been carefully requiring him to be extra-good about brushing his teeth and washing his face – things he tends to be lazy about – because I don't want to give kids ammo to use against him. I don't want him to be "the dirty kid" when he has no reason to be – plenty of access to hygiene tools in this house! I mean, thanks to couponing I currently have like 20 tubes of toothpaste. (Anyone want some? I'm not trying to be a hoarder, I swear.)
I have NO idea why I am so paranoid about this. I never had trouble in school, and never gave anyone else any trouble. Joshua goes to a Christian school (as I did) and I should expect everyone to be a little nicer, but we are all human and kids are kids. I mean, I am not expecting him to get SHANKED, I just don't want him to get excluded. Plus, he is just such a nice kid.
But he cries every time I talk to him about joining the swim team (which he really should do because he's an AWESOME swimmer), so there's that.
Ah, well, we've both got 24 days to toughen up! Middle School is coming for us!
Moms of middle schoolers, got any advice?