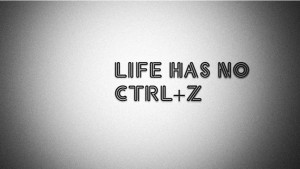 This evening, I stopped for gas on my way home from work. The station was crowded, and I crept along at a snail's pace as I exited the parking lot. As I passed a truck parked in front of the convenience store, a little girl about nine or ten ran right out in front of my van. I was going slow, and I stopped in time, but I could tell by the look on her face that in that moment she and I were equally as terrified.
It was a near miss, thank God, but it got me to thinking about how life can turn on a dime. A few seconds, a few inches could have altered the courses of both of our lives.
That's somewhat melodramatic, I know, but it's true. Everything can change just like that.
And I don't like it a bit.
What near misses have you experienced?