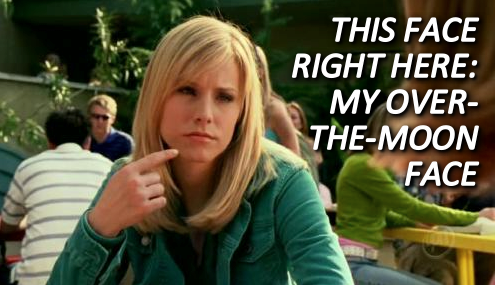 Many years ago, there was a TV show called Veronica Mars. I didn't start watching it until season 2, and then when it was cancelled with a cliffhanger finale at the end of season 3, I WAS BEREFT. Beee-reft, people.
When all the seasons came out on DVD, I rented them and watched it from the beginning. And then a couple years later, when it was on Netflix (it's not anymore), I watched it AGAIN.
BECAUSE it's SOSOSOSOSOSOSO GOOD!
And if you're not a Marshmallow, and you don't know what I'm talking about, I'm sorry. Because you are MISSING OUT!
Every time I've watched these three glorious seasons of Veronica Mars, I've had the same feeling of total loss at the end…when the series ends with NO RESOLUTION because they didn't know it was going to get cancelled. I'm just as sad at the end every time, even though I've seen it before, because it's THAT GOOD!!
Unless you live under a rock, you know that last year the cast and creator of Veronica Mars made a fabulous Kickstarter video and campaign that raised over $2 million dollars (the goal) in less than 24 hours to fund  a Veronica Mars movie. FINALLY!! We Marshmallows will get our resolution! The project ultimately raised almost $6 million, and the movie opens THIS FRIDAY!! I bought my tickets weeks ago.
In anticipation of this great event, my husband bought me all three seasons of Veronica Mars on DVD for my birthday – and he is watching them with me!! He's never seen it. I am happy to report that he loved the series every bit as much as I do.
BECAUSE IT'S TOTALLY AWESOME!
We finished watching it last night…I am happy to report that Bobby was indeed as bereft as I was when it was over. Fortunately, he's not going to have to wait SIX YEARS for resolution!
Because Friday night, Veronica Mars and her witty crime-solving friends are back. And I'm EXCITED!!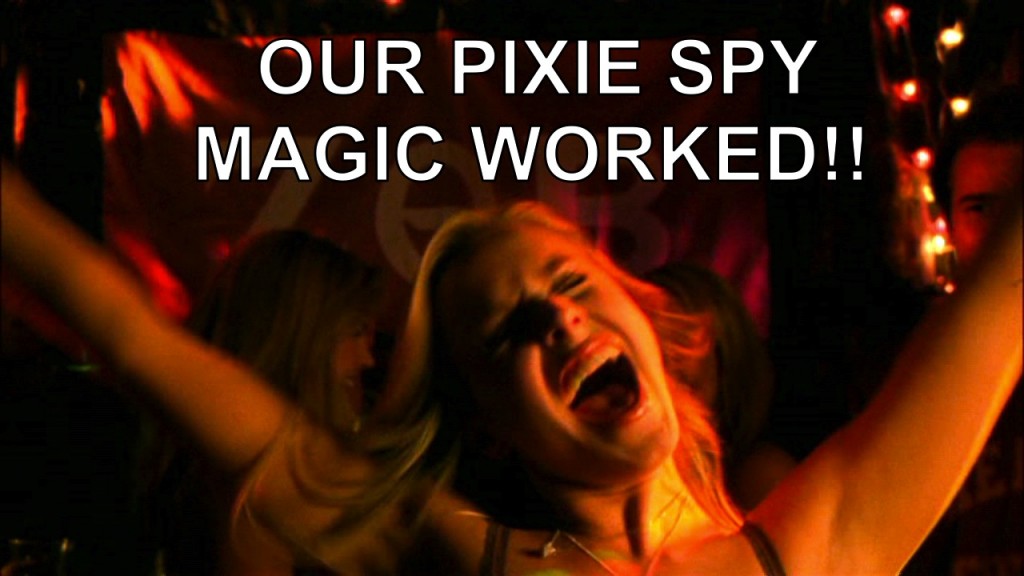 So tell me friends, are you a Marshmallow? Or do you think I'm a crazy person?