Saturday Bobby called me into the kitchen with a "Hey, you got a second? I want to show you something." When I walked into the kitchen, he was holding one of those over-the-door shoe organizers which is weird, and he said, "So, I was looking around on Pinterest…"
Umm, WHAT? Did I hear that right, honey? You were looking around on Pinterest? Am I talking to my husband or one of my girlfriends? I. Am. Confused.
"I know, right?" he said sheepishly. "Anyways, I was looking at kitchen organization ideas…"
We struggle with counter space in our small kitchen, and Bobby took it upon himself to find a good solution for our large amount of kitchen tools – spatulas, tongs, ladles, etc. were overflowing from the holder I used for them. So, the MAN got on Pinterest and figured it out!
Ta-Da!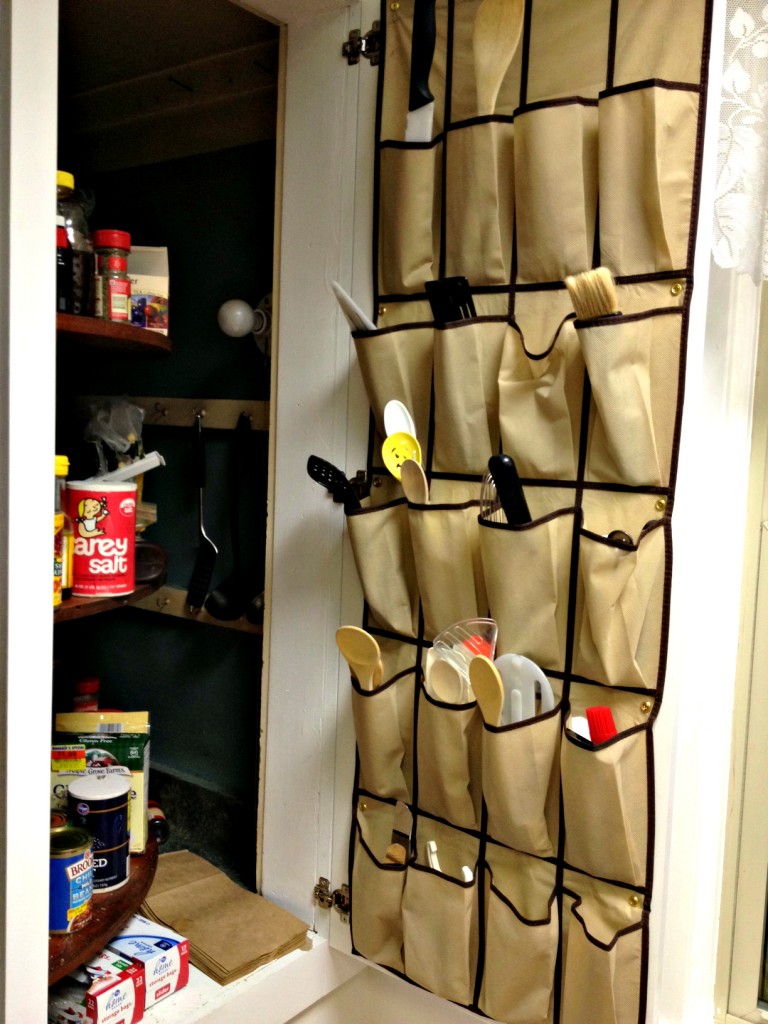 He attached this shoe organizer to the inside of our very large pantry doors. More than enough room for everything!
Now I just need him to actually organize the hodge-podge of completely un-ordered food in our giant pantry.
Anyone wanna come help?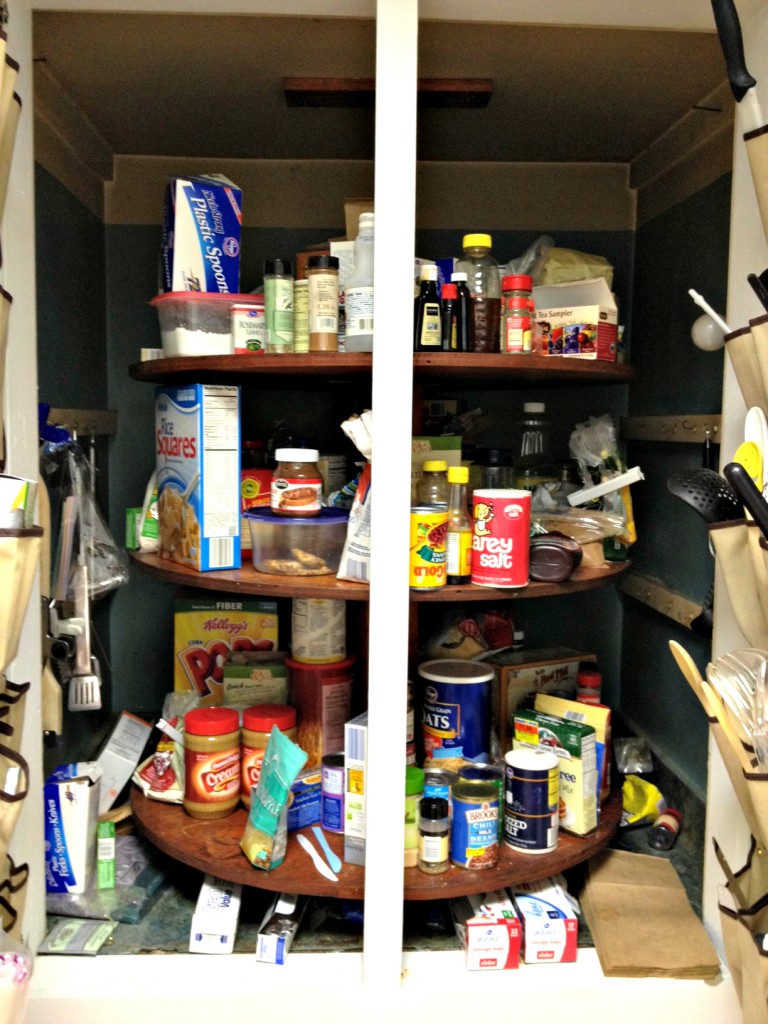 I know. It's ridiculous.
But anyway, the moral of the story is, LADIES! Get your husbands on Pinterest! Stuff's gonna get done!
Is the man in your life on Pinterest? Or is Bobby a pioneer in that arena?