Marc Allison Jeans provided me with the review item and will provide the winner's prize. All opinions are my own.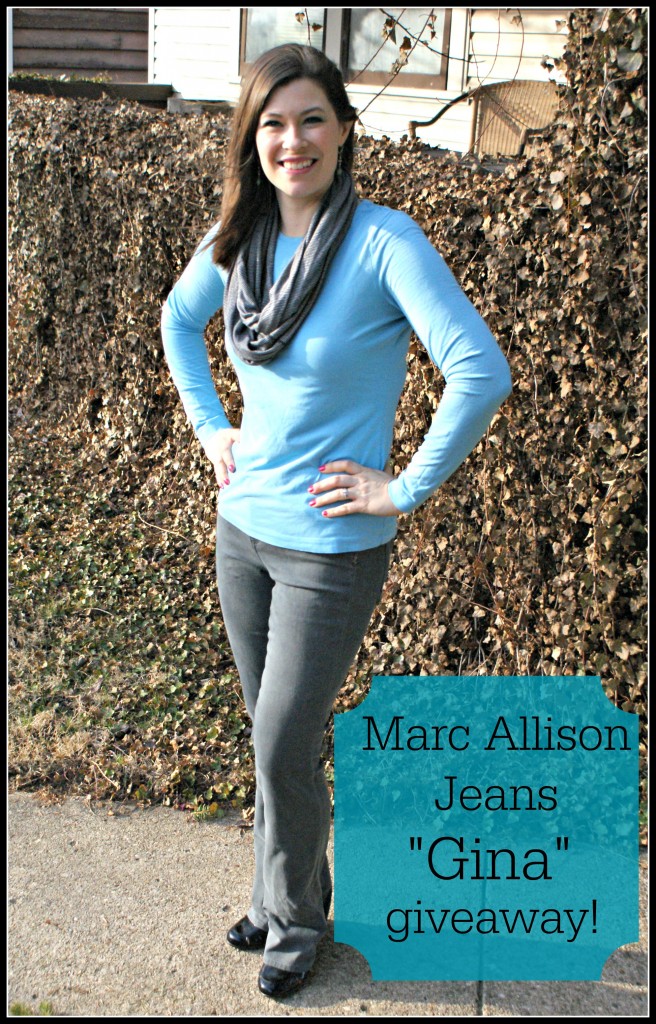 Way back in 2010, I reviewed a pair of Marc Allison Jeans – skinny jeans no less – and I absolutely loved them. Four years later – 4 years, people!! – I am still loving that very same pair. They look and feel just as awesome as they did back then. So NATURALLY, when I got the chance to review a new jean from Marc Allison Jeans, and give a pair away to a reader, I jumped at the chance! So friends, meet Gina.
The Gina is a slim boot cut, so they're very different from the skinny jeans I reviewed before. However, I can tell they are from the same maker because they feel just as amazing on. These jeans are special – and you can tell it from the minute you put them on. You can tell they're "premium" quality – the fabric hugs your body without being tight, and not to be too cliche, but they really do feel like a second skin. The Gina does hug your upper leg like a skinny jean, but then flares out at the knee to become a boot cut – but not a wide flare, a really nice, slim, flattering boot cut. They are the perfect every day jean! I chose the charcoal wash for mine because I felt like I needed something different in my wardrobe, and I love it! The Gina is available in 8 different washes so there's something for everyone. Here's some more pics of how she fits,  and since NO ONE wants to see me from this angle, I'll just go with the official photos!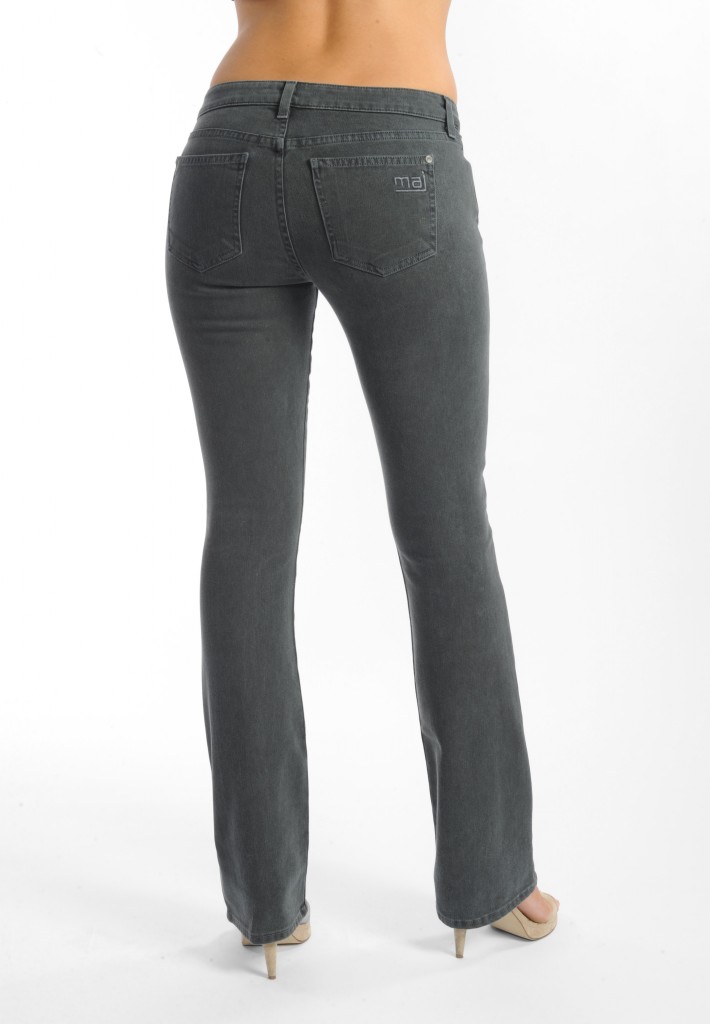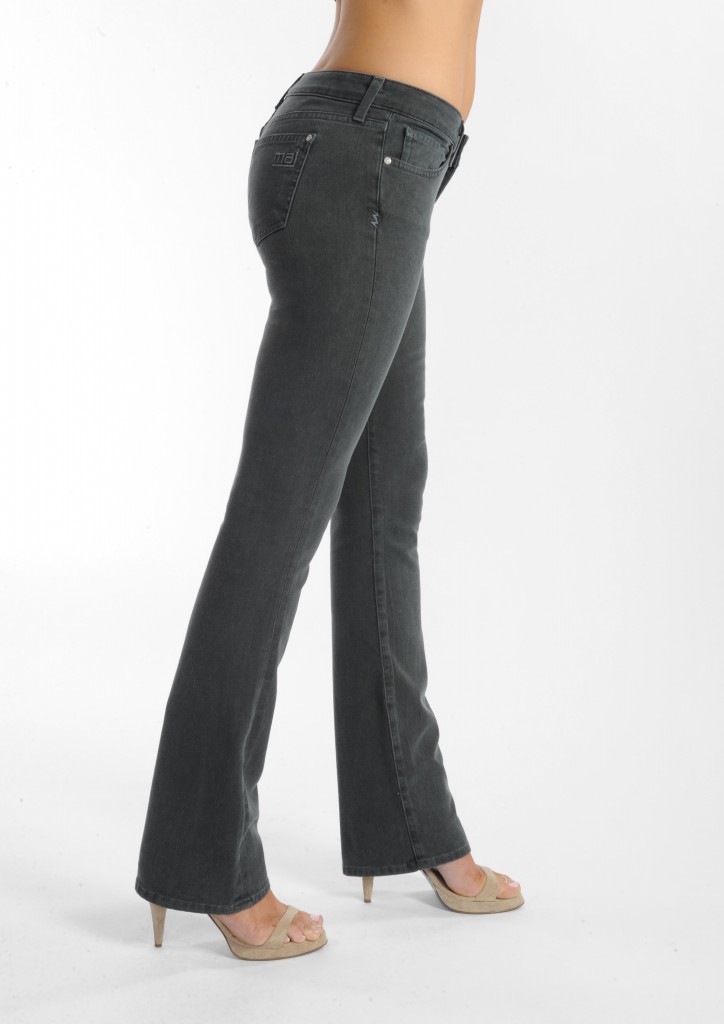 So here's the secret behind the reason WHY these jeans fit and feel so great: Marc Allison Jeans have a 4-way stretch, which they call the "X-Fit". It allows the denim to move with you in all directions, and to recover perfectly – so they'll keep their perfect shape for several wears between laundering. And – the super-softness of the denim is due to luxurious Pima cotton  – trust me when I tell you you can feel the difference!
So, who wants to win a pair of these lovely jeans? YOU ALL DO, believe me! Here's how to enter:
1) Leave a comment on this post telling me WHY you want to win a pair of Marc Allison "Gina" jeans.
Optional for another entry:
2) Fans of Marc Allison Jeans on Facebook will earn another entry. Just leave a separate comment letting me know that you are a fan.
3) Tweet about the giveaway "I want to win a pair of @marcallisonjean jeans from @jennyitup @momminitup http://bit.ly/1hh62RN #giveaway " and then leave a second comment on this post with your tweet URL. (You can copy and paste this tweet.)
4) Re-pin this pin of this giveaway and come back here and leave me a comment with the pin URL.
One winner will be chosen Wednesday April 9 at 6 pm. Good luck everyone!