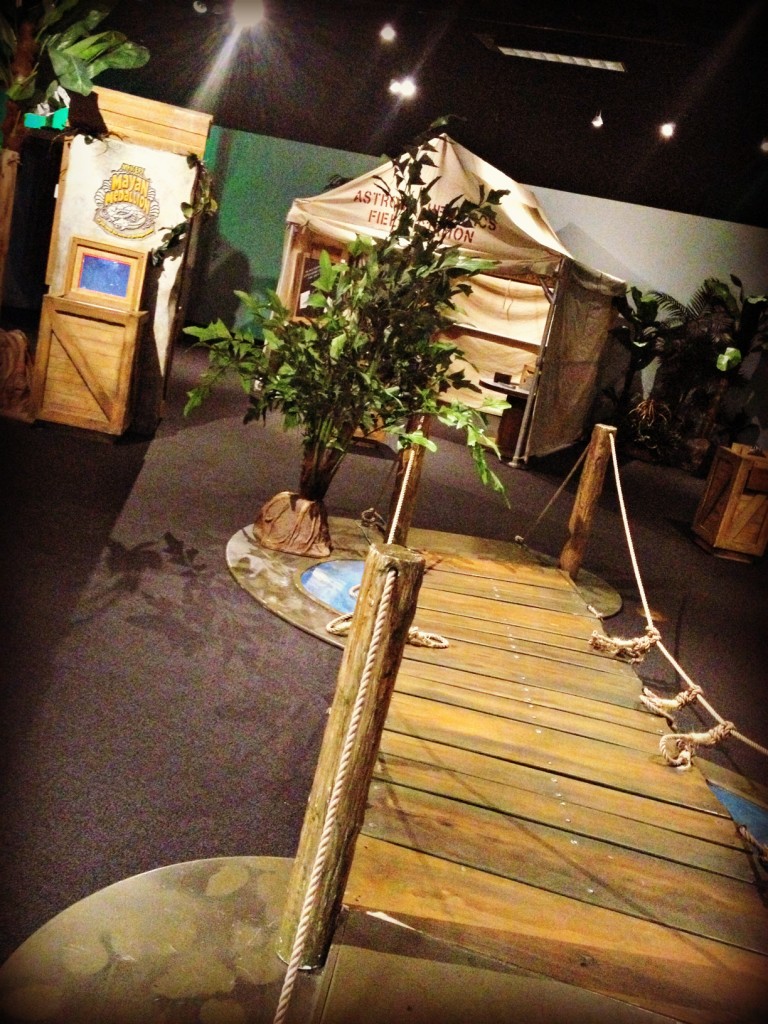 One of the things I love about living in Dayton is being near to such a great children's museum – the Boonshoft Museum of Discovery. This weekend Bobby and I took the kids for an afternoon of family fun and learning. Bobby and Jonah enjoyed some of the areas for smaller kids while the big kids and I checked out what is always our favorite part of every visit; the museum's latest and greatest rotating exhibit. Up and running now is a really fun one and probably the one I learned the most from: the Mystery of the Mayan Medallion.
This exotic exhibit takes you into the rain forest of Palenque, Mexico to learn all about the Maya people and their culture – as well as to search for a lost team of archaeologists and their sought-after treasure! At the beginning of the exhibit, each participant takes a paper with questions identified by a symbol. Each station in the exhibit also has a symbol that will help you answer the specified question. I loved this because the kids and I had to really look carefully at each stop to get all the info we needed to answer our questions and unlock the Mystery of the Mayan Medallion!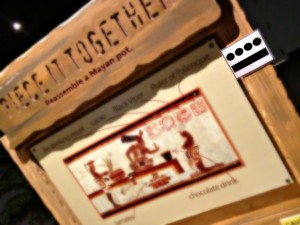 Each station had loads to learn about Mayan culture – here's Sophie absolutely THRILLED to learn the glyphs for Mayan numbers. She chose to make the number four: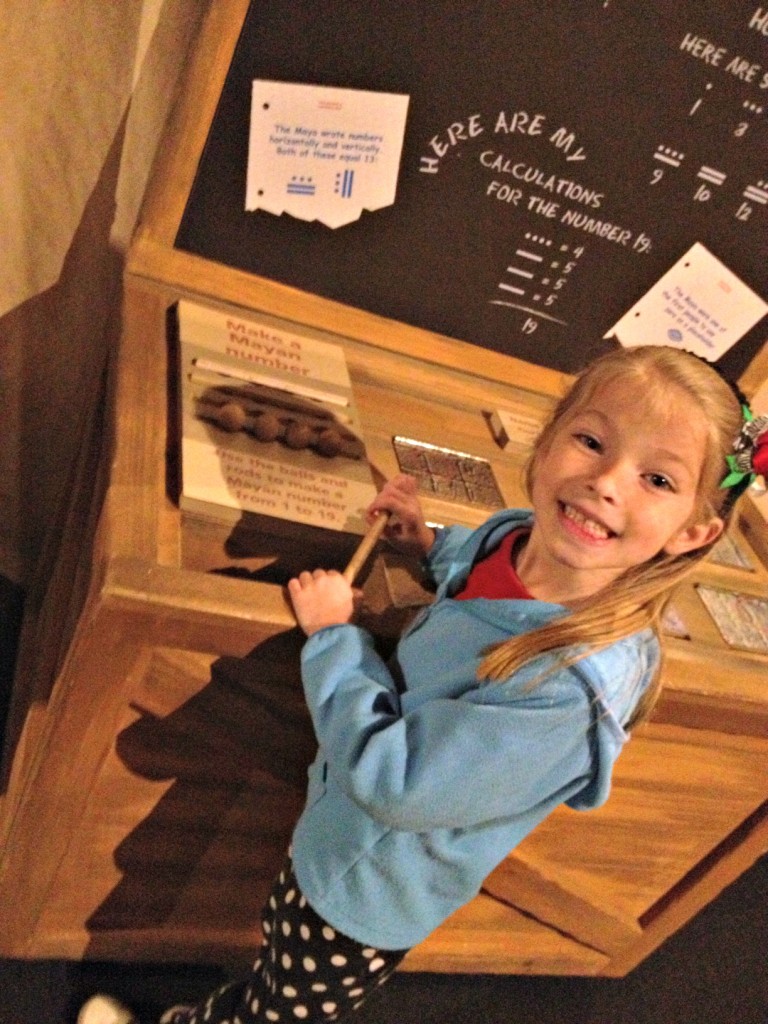 After we went through all the stations, we figured out which four Mayan glyphs we'd need to unlock the Mystery of the Mayan Medallion and get a glimpse of the mysterious treasure! I won't give anything away on that score, though! You have to go solve that mystery for yourself!
This is a really fun exhibit, and it is chock-full of information. Definitely plan to spend a good chunk of your time here; I'd say it takes at least 30-45 minutes to do it right!
The Mystery of the Mayan Medallion is at the Boonshoft through January 4th, so make sure and visit while it's here – definitely on your kids' holiday school break if not before. You'll be glad you did!
___________
The Boonshoft Museum of Discovery is the sponsor of this post. All opinions about the exhibit are my own.