A couple weeks ago, I wrote about the fact that I had forgotten to be neurotic about Christmas this year. I wasn't in my usual state of panic, for whatever reason.
You guys are never going to believe this. Christmas still happened anyway.
And it was actually pretty great.
The kids didn't flip out because we didn't do Advent activities every day. Our Christmas cards arrived before Christmas (the day before, but who's counting?).
Sam even got the Legos he wanted.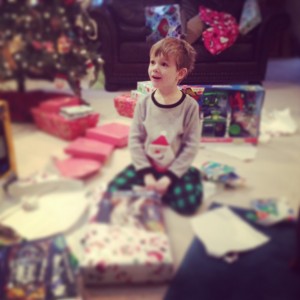 It was weird. I felt like I was less prepared than usual, but everything went much more smoothly. I kept my wrapping supplies on the dining room table, and instituted a wrap-as-I-bought policy. I wrapped all the kids' stuff on Monday, and I didn't have to stay up half the night on Christmas Eve doing it. That's a first!
I didn't bake nearly as much as I normally do, and I don't think anyone noticed. I made a few batches of cookies (including these, the best cookie recipe ever. Just add crushed candy canes and only bake for 9 minutes. You're welcome.), but that was about it.
But, despite my lack of freaking out, we had a great Christmas.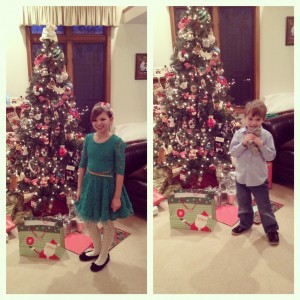 I think there's a life lesson in there somewhere.