Those of you who follow me on Instagram and see my #doyourmakeup posts know that I typically pick up 3-4 new cosmetic items a week during drugstore sales. I just love trying out new things for #doyourmakeup, and because of the way I use coupons and drugstore rewards, I pay very little for my makeup. Trust me, I wouldn't be doing it if it were gonna put me over budget! One of the reasons I've been buying product so frequently is because I've been searching for the very best drugstore mascaras. After a LOT of testing, I think I've found them…and some of the worst, too!  In total, I tested 16 different mascaras. Here they are, and I'm saving the best for last! I decided to rate them on a typical school grade scale – A+ – F.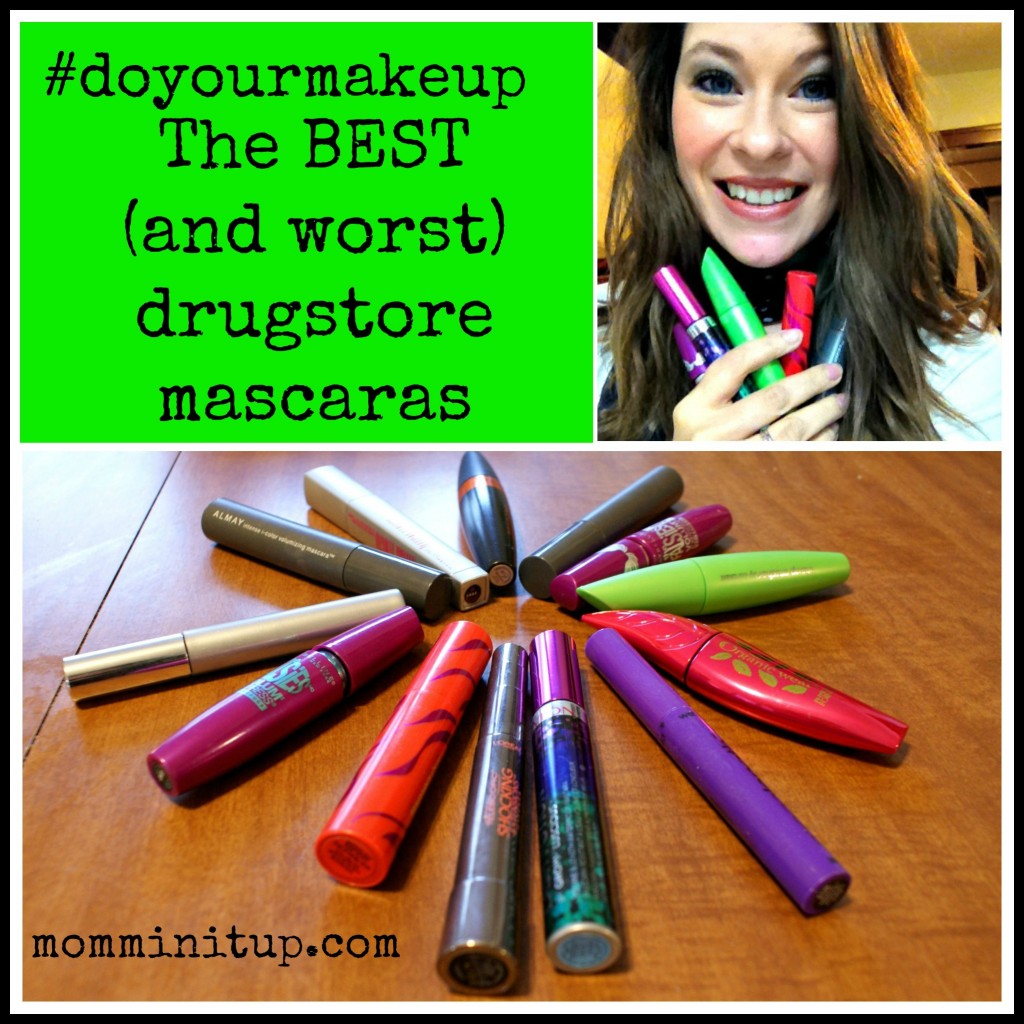 Physicians Formula Organic Wear FakeOut™ mascara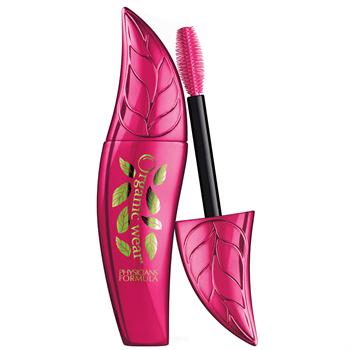 I feel bad writing this, because I have loved every. single. product I've bought from Physicians Formula, except this one. There are a lot of good reviews for it on their website, so if you're interested in organics, you might want to try it for yourself, but my experience was this: great length, great volume, but it would not STAY ON my eyes. It ended up giving me major raccoon eyes, and I am not going to wear it again. Plus, it cost about $10 so I expected more! But, since it did do great with length and volume I won't give it an F…it gets a D.
Wet 'n Wild MegaVolume Mascara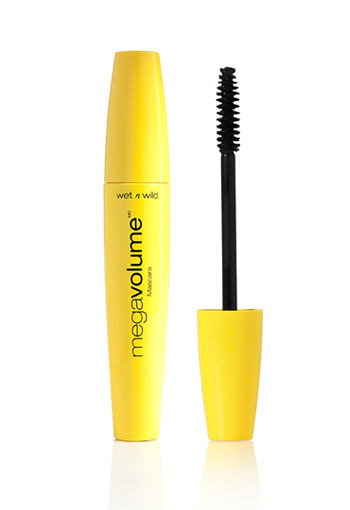 This only cost $2.99, so I feel bad complaining….but I didn't like it at all. It colored my lashes black but didn't do anything for length or volume. I had to put on another mascara over top of it immediately. So, I give it an F. For FAIL. In fairness to Wet 'n Wild, I have loved 95% of everything I've ever bought from them.
Wet 'n Wild MegaLength Mascara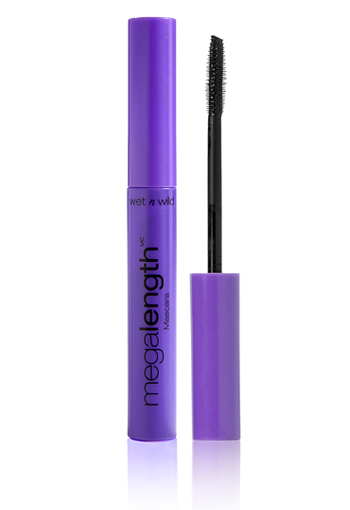 This also costs $2.99, and it's waaaaaaaaaaay better than the one in the yellow tube. It doesn't get my stubby lashes quite as long as I'd like, but if you have half-decent lashes you might be ok with it. It wears well, too. No raccoon eyes! So, I'm giving it a solid B.
Rimmel ScandalEyes™ Flex Mascara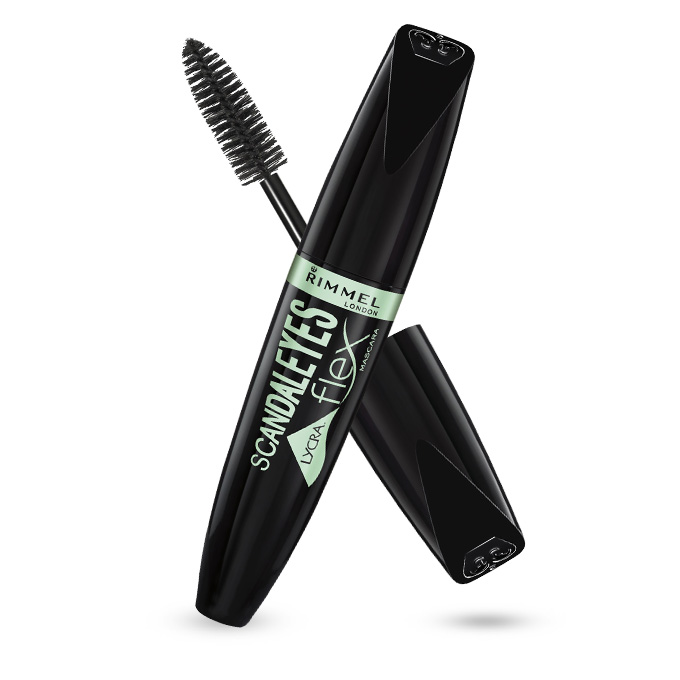 I was really excited to try this mascara because, well, I LOVE THE NAME! ScandalEyes?? Genius! Sadly, I don't love the brush. It's a bit too hefty and got in my way. It does provide good length & volume but it's a little thicker than I like, which makes it prone to clumps, and sad to say, it did dribble down below my lash line to where it's not supposed to be a little. With all these cons, I'm going to give it a C. I'll still be trying other Rimmel mascaras though, because I hear good things!
Maybelline Volum'Express The Falsies™ and The Falsies Flared™ Waterproof Mascara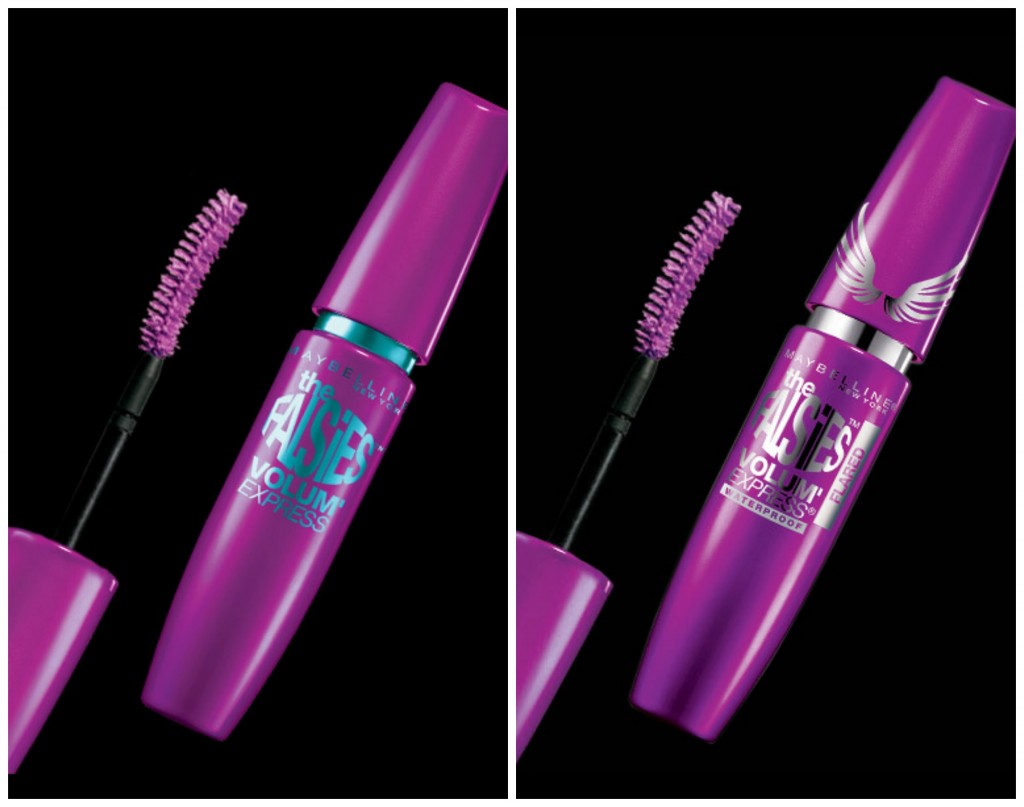 Maybelline's "Falsies" product has had a lot of buzz around it so I wanted to give it a whirl. Plus, I needed a good waterproof mascara because sometimes you just KNOW you're going to cry and you have to be prepared, right? I liked both of these very much. I could tell a difference in the Flared version, although I think I prefer the regular Falsies. I can't say why, I think it's just a matter of preference! I did have to work a little harder at applying these – the brush isn't quite my fave. But, I think it works great for length & volume. And they were both definitely waterproof. The only downside besides the brush is that it's a bit thick for my tastes, but it's still a great mascara and I give both products a B+.
Maybelline Illegal Length™ Mascara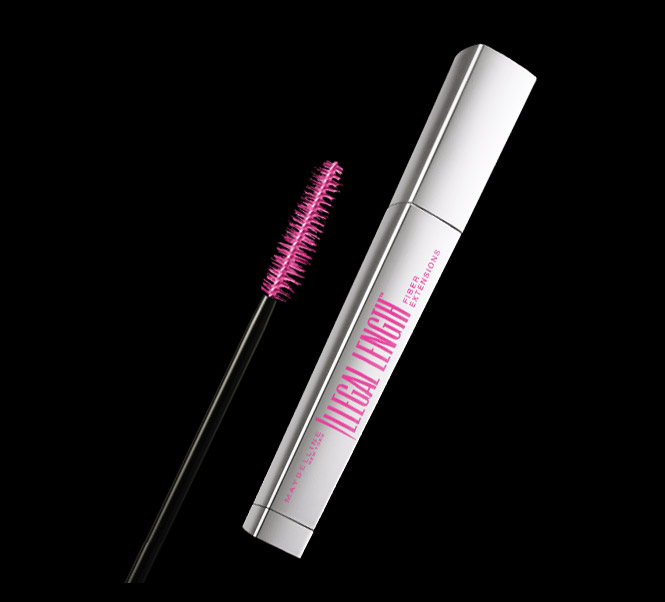 Although this didn't knock my socks off like I wanted it to (I'm not sure, but I think maybe I was expecting it to actually change my eyelash anatomy), BUT it is a very good mascara. I like it a lot, I like the brush, it wears well, and looks great. I had a *slight* clumping issue (might be those "fiber extensions" it claims to have) but no big deal. This is a good one, and I give it an A-! If you have short lashes like I do, you'll like what this mascara does for them.
Revlon Lash Potion by Grow Luscious Mascara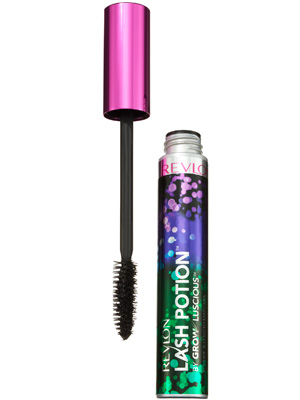 Umm, hellooo!! I would've bought this solely based on the packaging. Is that pretty or what?? I really love this mascara. Really, really, really. It's a great value. Great length, great volume, great brush, great, great, great! It is, (are you tired of hearing me say this yet?) a little thicker than I like. Meaning, my lashes don't feel soft when it's on. I know, that's a lot to ask. But when comparing so many mascaras, I have to look at every last detail. Most of you aren't as OCD as me, so go get some. I still love it anyway!! It's awesome! It gets an A!
Almay intense i-color volumizing mascara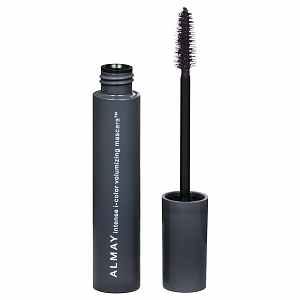 Although Almay could use some help from it's big sister Revlon on the packaging here, I must say this is a dynamite mascara! I like it so much I bought it in two colors, Sapphire and Mocha. The brush is a little bulky for me, especially when I'm working on my bottom lashes, but other than that it's pretty much perfect. If you buy this mascara you will not be disappointed! And I love that it comes in more colors than just variations of black and brown – you can get it in the aforementioned Sapphire and Plum, too! LOVE IT! I always know my lashes are gonna look great and stay looking great when I have this on. It gets an A!
I was wondering what all the fuss was about the CoverGirl Flamed Out line, so I decided to try this mascara (also love the packaging on this one.) I am happy to report that it is delightful! I love the cool curling brush. I think it really does curve lashes up and out. And it wears really, well – stays on your lashes where it  belongs! It gets an A! If you pick up a tube of this I am sure you will not be disappointed.
L'Oreal Paris Telescopic™ Shocking Extensions™ Mascara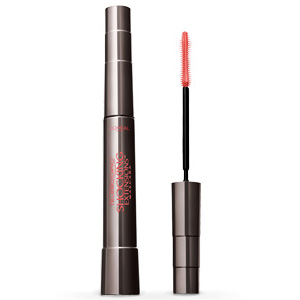 This was the first drugstore mascara I tried when I decided to give drugstore makeup a whirl again after almost six years of using exclusively Mary Kay. And honestly, I could've just stopped here (but you know, I'm obsessive, so I didn't!) This is an absolutely fabulous mascara! I love the brush, which has shorter bristles that are close together. It gives great length and volume, separates lashes well, and stays on all day. You can't go wrong with this mascara! It gets an A+!
Neutrogena Healthy Volume® Mascara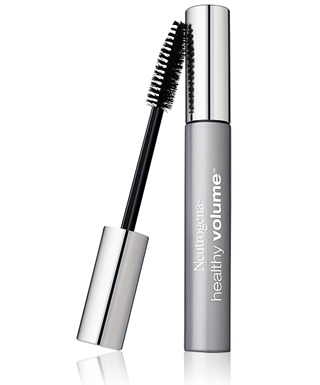 I picked up this Neutrogena mascara because Jennifer Garner shills for them and I want to BE HER when I grow up. (Seriously, Jen? Call me!) Well, I'm glad I decided to be all stalker-y like that because I LOVE this mascara! Volume is RIGHT! It makes my lashes so much thicker. The brush is JUST the right thickness, and the mascara itself gives lots of boost to my lashes without being thick, so my lashes still feel nice and soft even when they are coated with Neutrogena goodness. It gets an A+!
CoverGirl Clump Crusher by LashBlast Mascara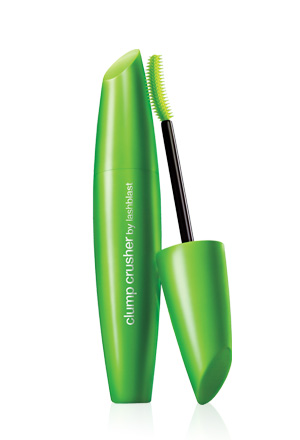 Clump! Crusher! Rules! This baby recently won an Allure Best of Beauty award, and I can tell you why. It's awesome! The brush is curved so it curls lashes upward, and the bristles are really short and close together to make clumps an impossibility. It leaves me with beautiful, long, full, separated lashes and I love it! It wears really well, stays on alllll day. Get some! You won't be sad! I love the way CoverGirl often has good coupons out for their mascaras, too.
CoverGirl LashBlast 24 Hour Mascara
This was the 2nd drugstore mascara that I tried, and I could've stopped here as well. It has a weird-looking fat brush with those short bristles that I love so much, and it works great at building long, full lashes that are lightweight and not clumpy or sticky! Plus, this mascara MEANS it when it says 24hr. This stuff is majorly long-wearing, and at the very least sweatproof. I did not buy the waterproof version but I wore it to the pool all summer and it served me very well! It's an absolutely fabulous mascara and if you buy it you are sure to love it.
Well, that's it for the great mascara compara-thon! Which ones(s) are you going to run out and buy?
Want to see more drugstore makeup comparisons? Leave a comments and let me know what you're interested in!
Don't forget to follow me on Instagram to see my #doyourmakeup looks every day!