So, my friend Emily (not my cousin Emily of co-bloggy fame) is kind of stealing my thunder, but I will let her!  Beacuse it's for a good cause. You see, October is National Down Syndrome Awareness Month and I looooves me some people with Down Syndrome! So I was going to do a big post about it. And I still will. But in the meantime, my friend Emily is having a fundraising open house here in Dayton and is giving the proceeds to the Miami Valley Down Syndrome Association and the American Cancer Society's Making Strides Against Breast Cancer walk.  She's such a DO-gooder!!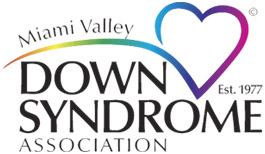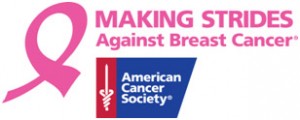 Emily is a director with Thirty-One gifts and she's having a big ol' open house at her place this Saturday and donating ALL her commission to the two above-mentioned organizations.  When she told me the MVDSA was benefiting, I HAD to help spread the word! Here are all the details:
Thirty-One Customer Appreciation Open House
Saturday, October 20, 2012
10:00AM-1:00PM
-See brand new Fall Product!
-Door prizes with many ways to get entries!
-Extra goodies for hosting your own party.
(Don't forget only $200 in orders counts you as a party and gets you FREE and ½ price product!)
-As always there will be snacks!
Emily Overturf
2407 Springmont Ave.
Dayton, OH 45420
937-604-8208
October Special: Get ½ off a Retro Metro Bag, Retro Metro Tote, NEW Super Organizing Tote, or the Organizing Utility Tote with every $31 you spend!
 Emily is super excited to be donating all of my commission to these two wonderful organizations! So  25% of the cost of everything you purchase will go directly to the Miami Valley Down Syndrome Association and the American Cancer Society: Making Strides Against Breast Cancer.
If you are unable to attend, but still want to help out these great organizations you can make your purchase with the link below and Emily will pay the direct shipping to you and your purchase will still benefit the MVDSA and the ACS Making Strides Against Breast Cancer Walk!!
You can order online here!
I know I will be helping out these great organizations and doing a little Christmas shopping at Emily's open house, and I hope you will be too! Feel free to call or email her with questions, and happy shopping!