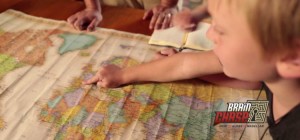 Summer vacation is a great time for kids to relax and unwind. But sometimes there's a little too much relaxing and unwinding, which can result in some of the hard work they did during the school year going down the drain. In fact, a 2011 RAND study found that by the end of summer, students perform, on average, one to two months behind where they left off in the spring.
That's a depressing thing to hear… and I can only imagine how I'd feel about that statistic if I were an elementary school teacher, working hard day in and day out to feed knowledge into those little minds!
One way to reduce some of the Summer Brain Melt (that's the technical term) experienced by kids everywhere is to participate in enriching activities over the summer. And a fun way to do that is by participating in Brain Chase.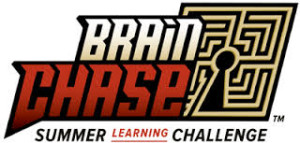 Brain Chase, a five-week online summer learning challenge for second through eighth graders, is a massive global treasure hunt powered by reading, writing and math. The prize? A golden mechanical treasure – and a $10,000 college scholarship.
Here's a video that shows how it works:
Pretty cool, huh?
Brain Chase includes:
- 5 weeks of structured challenges on external reading and math websites
- Weekly writing exercises with feedback from credentialed teachers
- Weekly progress reports emailed to parents
- Exclusive access to an original animated adventure series loaded with hidden puzzles and clues
- 3 adventure tools mailed to your home to help solve special bonus challenges
- Participation in a massive global treasure hunt for a golden trophy containing the key to a safe deposit box holding $10,000.
We've got a special offer for Mommin' It Up readers! Brain Chase would like to give you all 15% off your total purchase. Just use code MOMMINITUP15. Visit BrainChase.com for more information!
********
This post was written in partnership with Brain Chase and The Motherhood.