This post is sponsored by The Motherhood and Energizer. All opinions and cute kids are my own (or Jenny's).
**********
This year will be the 11th annual Halloween celebration for Jenny's family and mine. How our babies have gone from this: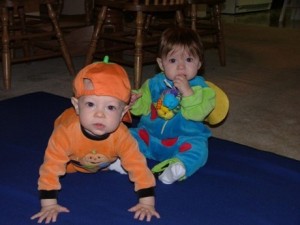 To this: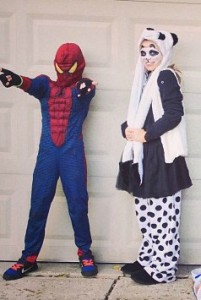 … is beyond my comprehension.
Not to mention the fact that we've added these kids to the mix:
Beggar's night is one of the things I look forward to all year long. I love, love, love it.
But here's a little secret – it also makes me nervous. All those kids, all those cars.
We try to keep driving to a minimum that night – I get home as early as I can, and Jenny and Bobby try to arrive at our house well before the appointed hour, so that our cars are parked before the kids hit the streets. But, of course, our kids are still out there while other people are driving – and really, my nervousness has increased, if anything, as they get older. Sam's much more likely to run ahead of me now than he was when he was dressed as a poison apple and safely confined to his stroller.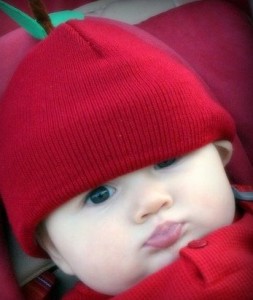 My word, is that kid cute?
Anyway, this year we're partnering with The Motherhood and Energizer to bring you Halloween safety tips. Here are a few ideas to keep your kids safe while they're having the time of their lives collecting candy from strangers neighbors.
– Plan a route ahead of time. Create a route that avoids major intersections, but does have safe crosswalks and sidewalks. If there are no sidewalks, be sure to walk facing traffic as far to the left as possible. Always look both ways before crossing any street.
– Keep a portable light on hand (or head). As the sun sets, you don't want to be caught in the dark. Energizer portable lights ensure you're ready to hit the streets on Halloween night. (Something tells me Sam and Joshua would be all over this one!)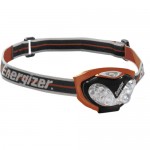 – Pick the right costume. Choose lightly colored costumes, while avoiding head-to-toe dark selections. Make sure the costume fits properly and shoes are comfortable. If possible, avoid masks and opt for face paint so that vision is not impaired.
– Walk, don't run. Take your time and walk; don't run from house to house on Halloween night. Use Energizer portable lights to be aware of decorations or other obstructions in yard and on sidewalks to avoid trips and falls.
– Be selective. Only visit well-lit houses and avoid stopping at dark houses. Remind your children to stay in groups and never accept rides from strangers or enter homes without a parent or guardian.
– Charge your devices. Make sure to charge cell phone and ensure that your flashlight has fresh batteries. Energizer® MAX® with Power Seal Technology is long-lasting and no leaks guaranteed. Use your cell phone for necessary communications (and adorable photos), otherwise keep it in a purse or pocket to avoid distractions.
I'm looking forward to incorporating these tips into our trick-or-treating plan, in order to minimize stress and maximize fun!