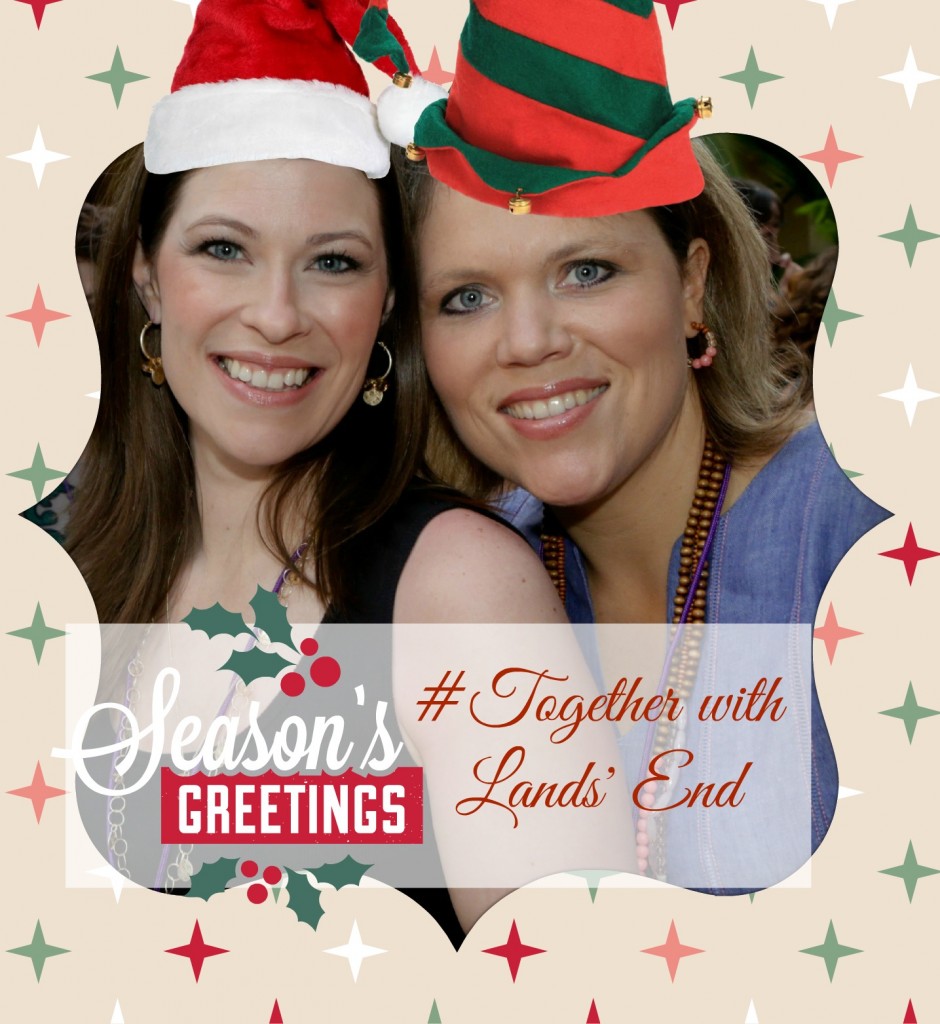 Guess who's back? Back again? Mommin' It Up and Lands' End! (You know you're singing it to that tune, you KNOW IT!)
We had so much fun co-hosting Lands' Ends' #Together twitter event on Cyber Monday that we'll be at it again THIS Monday, December 9th! The #Together event runs from 11am-3pm EST – be there!! And don't forget, this is an Instagram event, too! Here's what you need to know:
From great giveaways to great holiday gift ideas from Lands' End, the Four Hours of #Together Twitter and Instagram Monday Events will continue to be full of excitement.
Chat with a Holiday Party Diva – During the event, contributing editor at NBC's TODAY show and author of FLIP! for Decorating, Elizabeth Mayhew, will once again be on hand to give tips and answer questions on how to be the perfect party guest.
Great Giveaways – The four hours will be filled with helpful holiday tips and trivia. Join us on Twitter and Instagram for a chance to win great gift items from Lands' End.
Follow and use the hashtag #Together on both Twitter and Instagram
Follow @LandsEndPR on Twitter
Follow @LandsEnd_PR on Instagram
Emily and I will be co-hosting from 2-3 PM EST! We want to see you THERE for our hour for sure! We'll be tweeting about holiday treats – yum! You can follow us on Twitter and Instagram @jennyitup and @momminitup.
The whole event runs from 11am-3pm EST! We hope you'll participate in all 4 hours! Topics covered will also include gifts of appreciation, gifts from guys, and being the perfect party guest.
Are you ready for more #Together? I know we are! See you Monday on Twitter and Instagram!