A while back, Green BEAN Delivery asked me if I wanted to review a bin, and I kind of half-heartedly said "OK". It's not that I didn't want to try fresh, organic produce delivered to my door, it's just that I thought I'd never-in-my-life actually pay for it myself. Guess what? I was TOTALLY WRONG.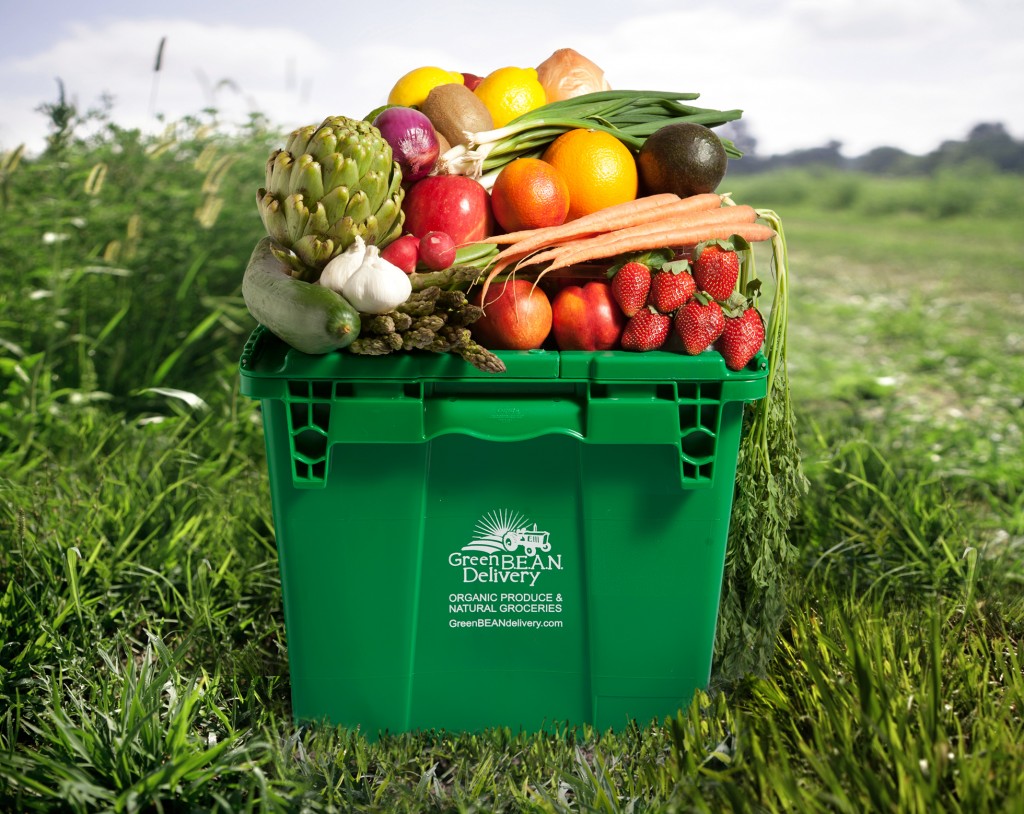 Turns out I totally LOVE having fresh, organic produce delivered to my door and I think it's totally worth the $35! Truly, no one was more surprised than me! Here's what I love about it:
I pick what's in the bin. Green Bean sends me an email and I customize what I want in my bin. You can see prices and pictures of what you're getting and you just clicky clicky and pick out what you want delivered. The minimum order is $35 but you can order more if you want.
Everything tastes awesome. We have loved EVERYTHING we've gotten, from apples to avocados to cilantro to corn on the cob.
I don't have to leave the house to get it. IT COMES TO MY DOOR. Now that I work from home, my time is money more than ever  before. Not having to spend time + gas at the grocery store is definitely saving me money.
It's organic and good for us!
Thanks to Green BEAN Ohio, I can pick some items from local farms. WIN!
Here are some of my most recent Green Bean goodies!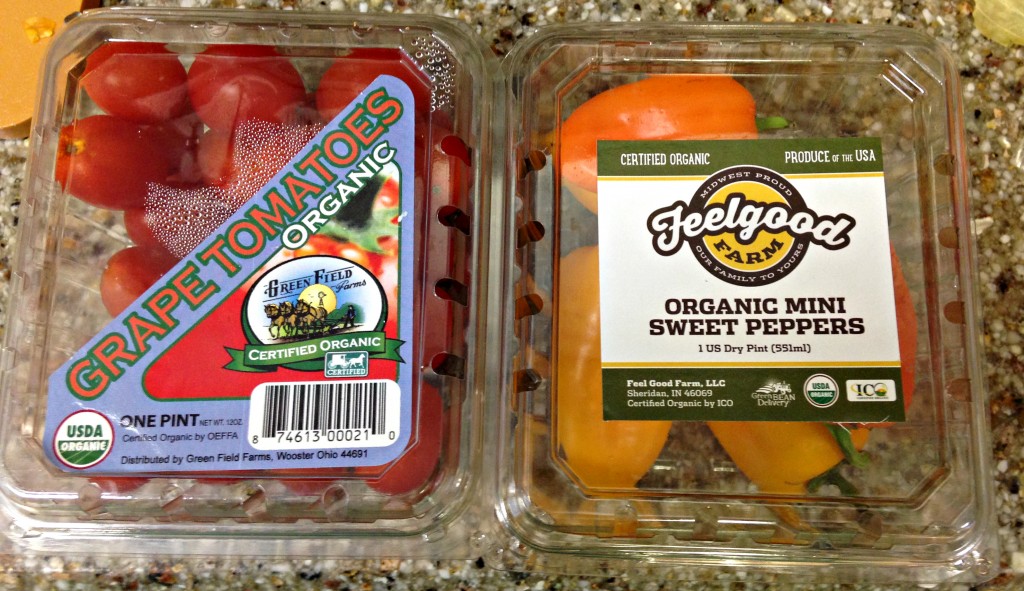 Here's a lovely lunch I made myself with my bounty: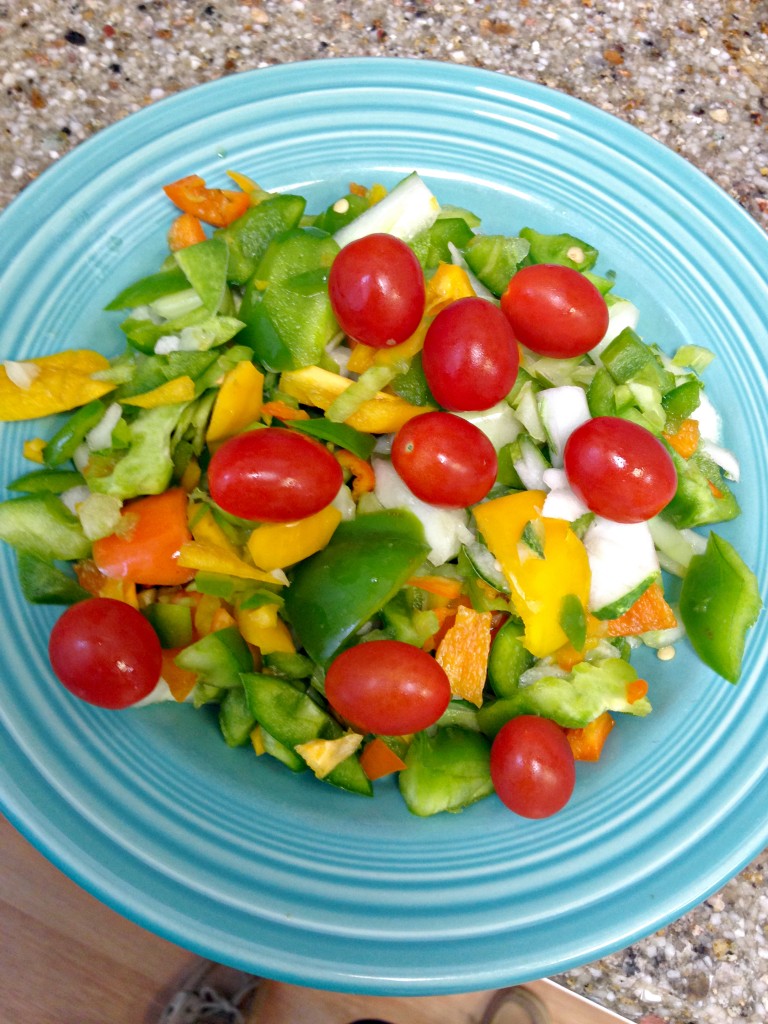 Little known fact: I'm a great lover of the chopped salad.
I honestly couldn't  be happier with Green Bean Delivery; since my first box, I've ordered 4 more! That's another thing I like about it, once you sign up, you can pick when you have your deliveries, so if you're going to be out of town or you just don't need a delivery that week, you can suspend orders until you're ready to get them again. LOVE IT!
If you've been wondering about Green Bean Delivery, here's a chance to try it at a discount! If you use the coupon code 15MIUml, you will get $15 off your first  bin! Hurry, the code expires one week from today: October 7, 2014.
Thanks Green Bean Delivery, for letting my try out your service and for your continued great service!
Have you tried Green Bean Delivery? If so, leave me a comment and let me know what YOU like about it!