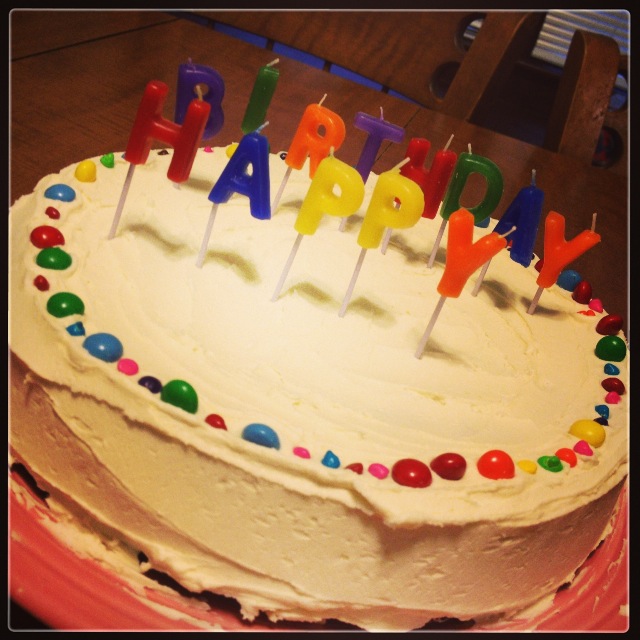 Yesterday was my husband's birthday. (Which means 2 out of 3 of our family pre-Christmas birthdays are over! Birthmaspalooza 2013 is half done. Whee!) In the past I have gotten him a pie from our favorite local pie bakers for his birthday at his request, but since this is his first birthday since Jonah and I went gluten-free, he wanted a dessert we could all enjoy. So, I set about making a chocolate cake.
I've made several chocolate cakes or cupcakes from a recipe I got from Bob's Red Mill's website, and although they are very good, they weren't great. Because they were just a *teensy bit* dry. Not "I need 4 gallons of milk with this" dry, but "Hmm, I might not finish this whole piece" dry. After a while, this just wasn't good enough for me any more! I'd had some cakes and cupcakes from GF mixes that were nice and moist, but it's much cheaper to make my own, so I decided to try and doctor my Bob's Red Mill recipe.
A couple days ago as I was contemplating Bobby's birthday cake, a file popped out of my brain archives (thank God SOME info in there is still accessible!) and I remembered I had once read that adding Greek yogurt in your baking makes things really moist. The recipe I use calls for 1/2 cup milk of your choice, and I simply subbed plain Greek yogurt for the milk. It turned out AMAZING!!!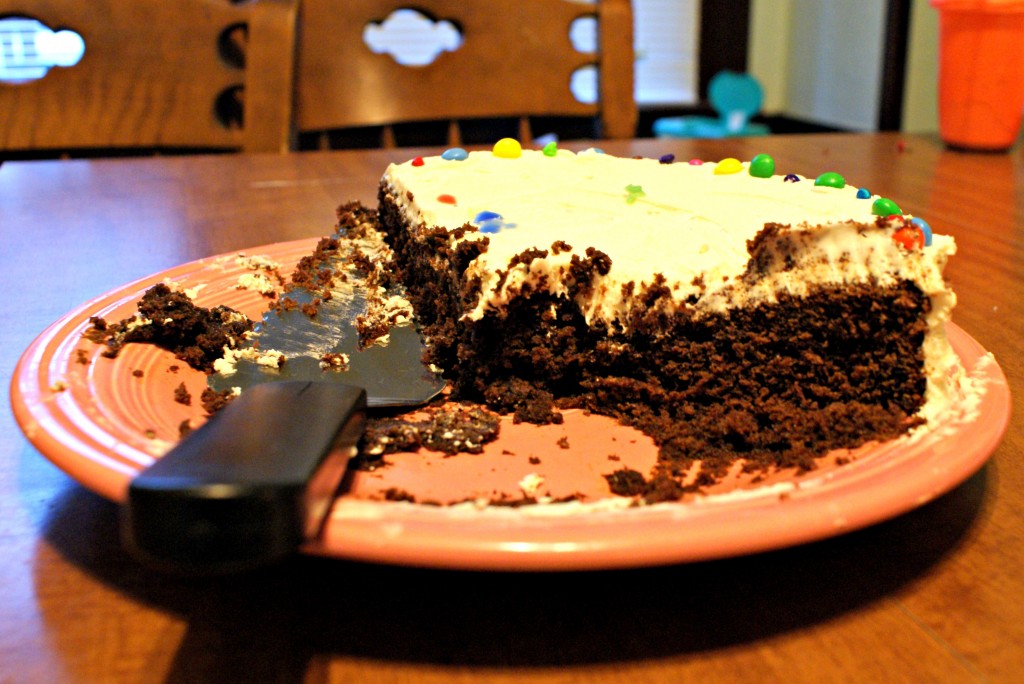 As soon as Bobby took a bite, he was like, "Wow, this is awesome!" I was so pleased by that reaction, and taking a bite myself, I had to agree! It was moist, chocolately, and delicious! It tasted just as good as any "regular" chocolate cake!
Since I'm a giver, I will share the recipe with you. Remember, I adapted this from Bob's Red Mill – not trying to claim credit! Please note: the recipe is hyperlinked above, and it's working now, but if  it goes to the recipe search page,  you might have to search. There are several GF cake recipes, the one I use is called "Chocolate Cake Gluten Free". I'm going to go ahead and type it out for you with my substitutions below for convenience. My notes and substitutions are in BOLD.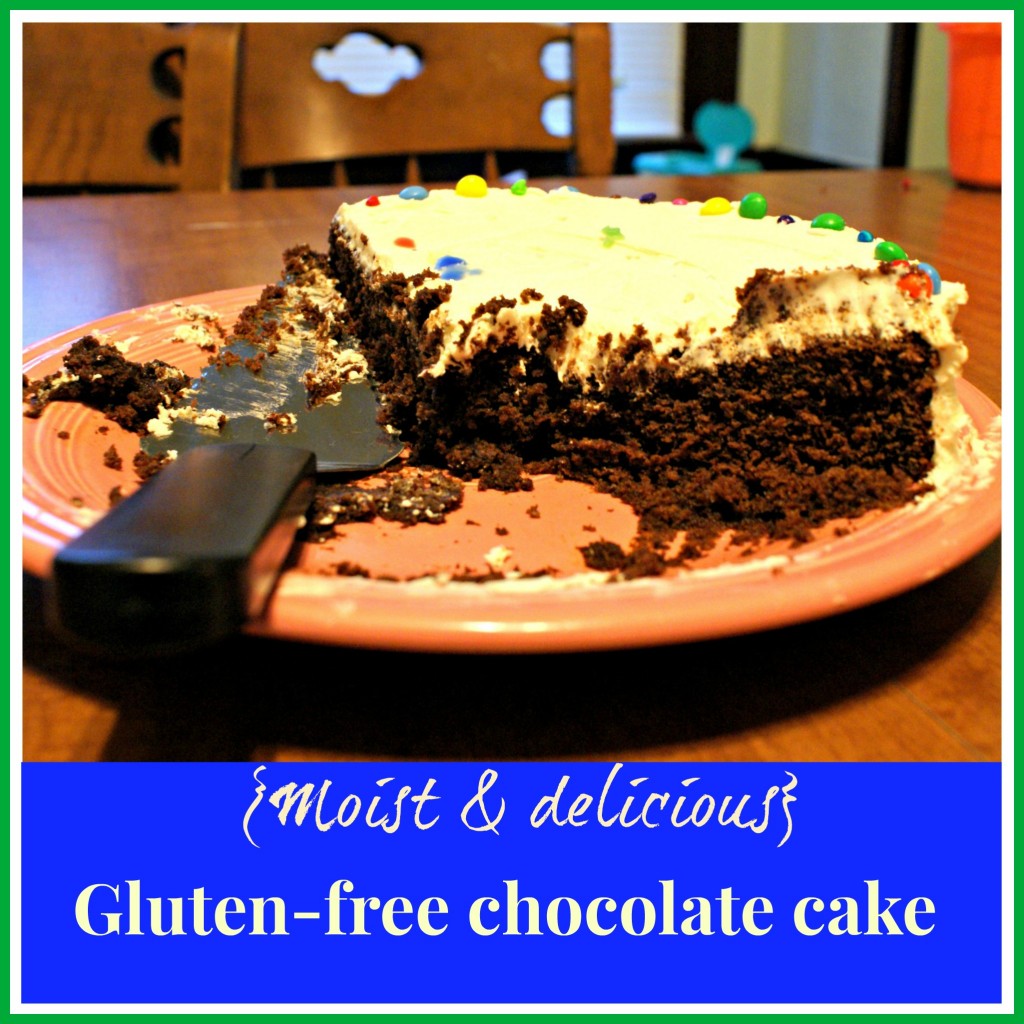 3/4 cup warm brewed coffee or hot water (I have used both and I cannot tell a difference!)
1 cup Brown Sugar (I have also made with white sugar, comes out well both ways)
1/2 cup Cocoa powder, unsweetened
1 tsp Baking Soda
1 tsp Xanthan Gum
3/4 tsp Salt
1/2 cup Greek yogurt
1/3 cup Butter, Margarine or Shortening
1 large Egg
1 tsp Vanilla (not imitation, must be pure vanilla extract to be GF)
1-1/2 cups GF All Purpose Baking Flour (I use Bob's Red Mill brand)
Directions
Preheat oven to 350°F. Grease a 11″ X 7″ nonstick pan. Set aside. Place all ingredients, except coffee, in large bowl and blend with electric mixer. Add coffee and mix until thoroughly blended. Pour into prepared pan and bake for 30-35 minutes or until toothpick inserted in center of cake comes out clean. Serves 12.
For cupcakes: Line cupcake pan with muffin liners or spray pan well with non-stick spray. Bake 20-25 minutes at 350. Makes about 15 cupcakes.
There ya go, gluten-freeks! Go try this recipe for the holidays! I am going to try adding some peppermint extract to make a chocolate-peppermint cake for Christmas!
If you try it, let me know how you like it!