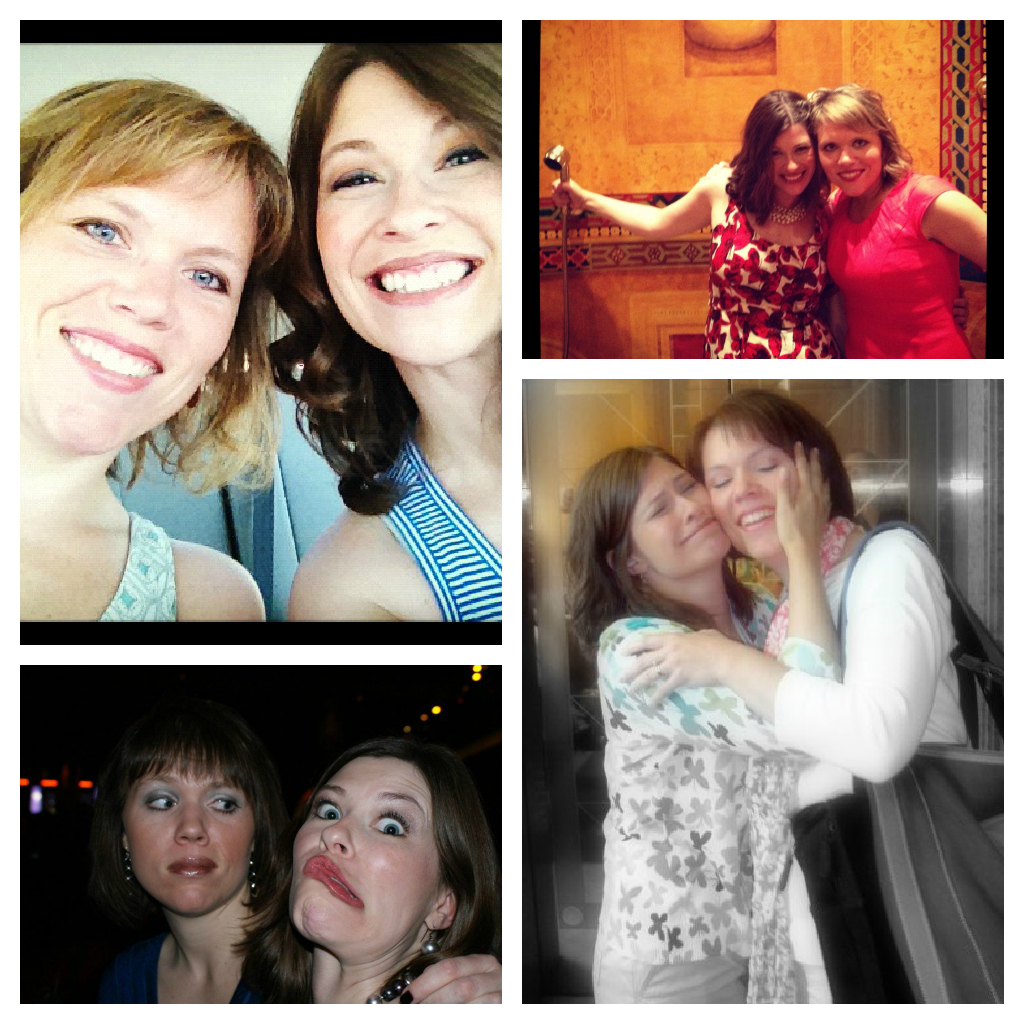 So, this week something very special happened.  That Emily and I totally forgot about and remembered later. Because like many couples, although we LOVE each other, sometimes we let life get in the way and forget to stop and smell THE FACT THAT IT'S OUR FIVE YEAR BLOG ANNIVERSARY!
I'd been thinking about this upcoming event for awhile, and was reminded of it last week when Jill posted that it was her five-year blogiversary a couple weeks ago, because we started blogging at virtually the same time.  I thought, "We should do something really awesome like have a huge giveaway or throw a party or something like that."
But instead, we just…forgot.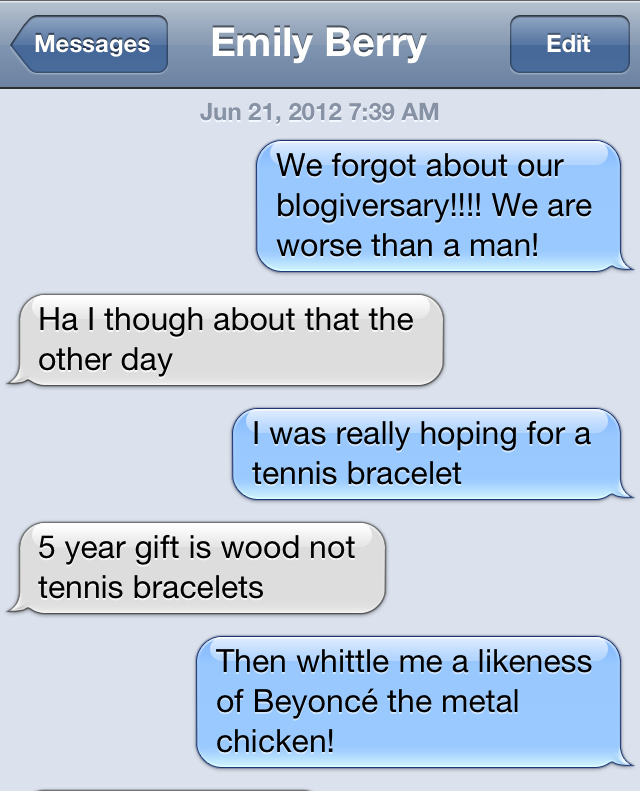 Emily BETTER be whittling me that chicken, is all I have to say. (Is a Bloggess reference. Go read. Then come back here and thank us.)
But anyway.  We forgot our blogiversary.
Oops.
Hey, guess what??? We've been blogging for FIVE YEARS!! Isn't that crazy? When we started this blog, we had only three kids between us, and now we have five.  We were both in our twenties and now we're clearly practically in an old folks' home.  We'd never been to a blog conference and didn't know what Twitter was.  We had old appliances and outdated kitchens and our wardrobes were not made up entirely of Lands' End.  And we certainly never dreamed that so many of you would care about our successes, our failures, our clothes, our kids, our jobs, our pets, or our kids' poop.  Ok, so most of you don't care about that last one (but I know a couple of you do! I KNOW IT!)
Thanks for sticking with us all this time. Especially through this really anti-climactic five-year blogiversary post.  Emily and I love doing this together, but what REALLY makes us grin is getting comments from you, you, YOU!  We love the feedback and interaction with you guys.  We hope you'll stick with us for at LEAST five more years…aren't you dying to see if we can even remember our own NAMES in five years!?  The odd aren't great…
Thanks for five great years, you guys.  We love you. Fer realzies.
(We'd also love it if one of you sent us a wooden replica of Beyonce' the metal chicken.  Just sayin'.)