A few weeks ago, Emily and I were contacted by the good folks at Johnson's Body Care to ask if we'd like to throw a party – sponsored by Johnson's – to raise money for OUR favorite cause!
Heck yes we would! Who could turn that down? Both of us immediately knew what cause we would choose to raise $$ for – the Juvenile Diabetes Research Foundation. Emily's husband Andy has lived with type 1 diabetes since he was 16, and I'm not exaggerating when I say this disease effects just about every moment of their lives. It doesn't define them as a family but it factors heavily into how they function – and they look forward to a day when this disease will be eradicated! Research has made great progress in the last couple of decades – a perfect example is the insulin pump Andy has worn every day for the past 8 years that has greatly improved his health and quality of life.
So, anyways, get together with some of our closest friends, have lots of great food, raise money for a great cause and raffle off some incredible prizes? Yes, please!
Johnson's Body Care sponsored the party by giving us money for the food and starting us off with $100 for JDRF!! And they provided these gorgeous swag-bags with full-sized Johnson's Body care products inside! And travel sizes too!
Here's Katie modeling her swag bag:
Thanks to Johnson's support, we were able to treat our guests to some super-yummy food: a taco bar from Qdoba!
Emily also made our guests her famous Weight Watchers-recipe Margaritas. Here she is enjoying her creation:
Funny story: I have never bought alcohol in my life, and at age 31 Emily ruined me by calling me on the way to the party and asking me to buy "a cheap-@$$ bottle of Tequila". So I obliged her and I am now a marked woman. We took a picture to commemorate my descent into debauchery (don't worry Mom I didn't DRINK any. I'm just pretending!!)
Ok, on to the PRIZES!!! We were able to get some amazing sponsors to donate prizes, which we raffled off to our greedy generous friends to raise money. Here are some of the AWESOME prizes we raffled off:

THREE KABOOST booster seats from Target
A Bug View, Bug Loupe, and zOrb from Carson Optical:

A cleaning product prize pack from Seventh Generation

A Clarisonic PLUS skin care brush (these things are amaaaazing!)

Fabulous SPF 15 skin care from Palmer's Cocoa Butter (love this stuff!) and my favorite organic lip balm set from EcoLips

A to-DIE-for prize pack of Eufora Hair Care products – my FAVORITE!!

Serif Digital Scrapbook artist and free CVS Photo Book!!

Great package of eco-friendly household products from EcoStore USA – another one of my faves!

Awesome Sun Care set from our friends at CVS!

This super-cutie apron by Taygalook modeled by Tricia of Once a Month Mom (who won it!) Isn't she just GLOWING? Head over to her blog to find out why!
And here are some prizes that couldn't be there in person but will be shipped to the winners!
Lee Colorwash Khakis (love!!)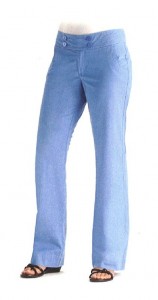 A MyPublisher book – I LOVE these great photobooks!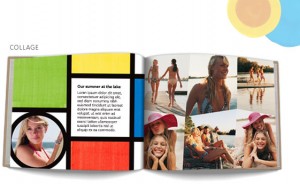 A Sleep Number Pet Bed from Select Comfort: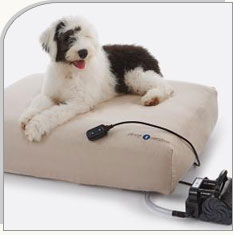 A Yummie Tummie Lacie (I won this!! SCORE!!)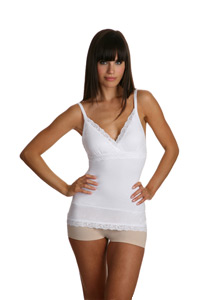 and our GRAND PRIZE…two Adirondack Chairs in the winner's color choice from Lands' End!
The lucky winner of this great prize was Andrea from MommySnacks!!
After all this great RAFFLIN', we raised…..(drumroll please)….


$420 for the Juvenile Diabetes Research Foundation!!!!!!!!!

THANK YOU to all our prize sponsors, guests, and especially Johnson's Body Care!!

(the cousins who blog and party together…)
Here's some more eye candy – pics of our fabulous guests:
Thanks everyone for an AMAZING NIGHT!! We love you all!!