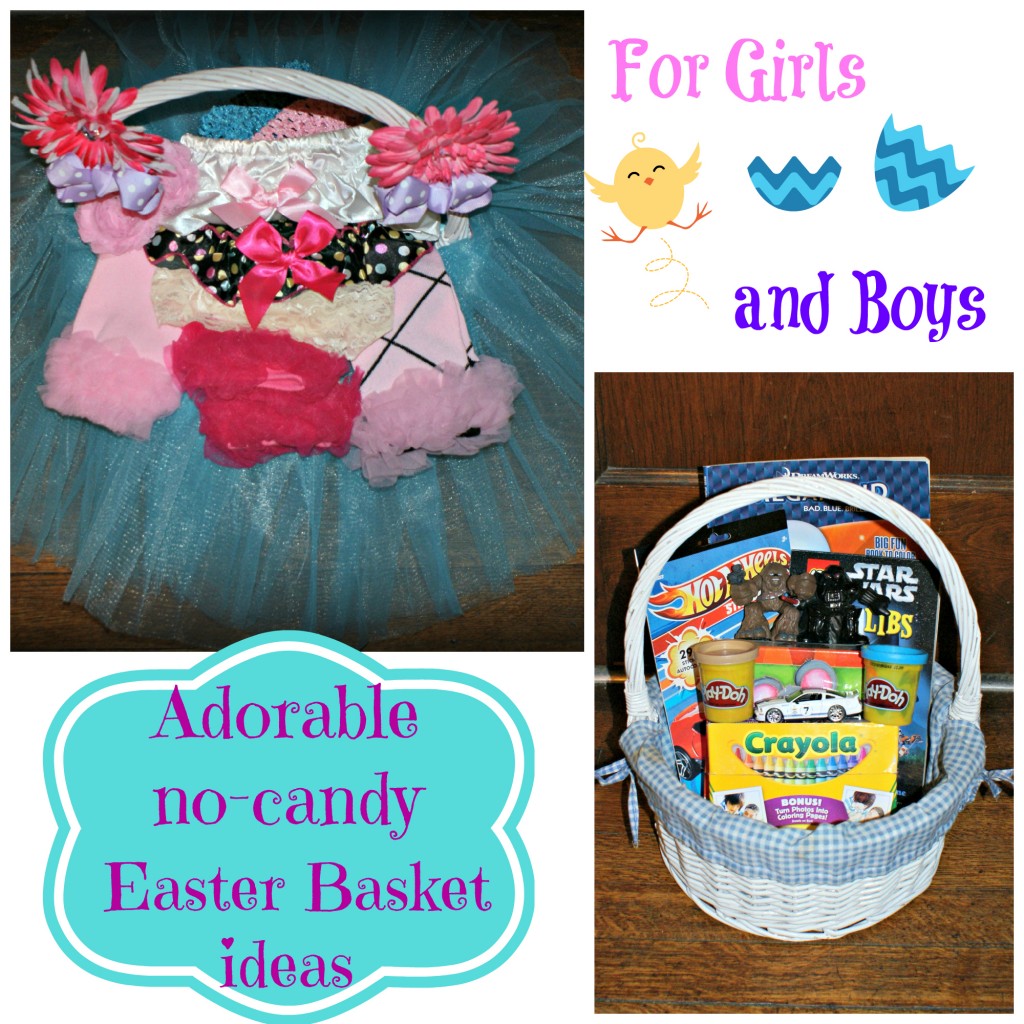 Even though it's still FISHING freezing up in here, Easter is upon us. We've got a little over a week until we celebrate Christ's resurrection with our families. Personally, I am pretty excited because I L-O-V-E my weird family and our get togethers. And, my parents, having recently fled for the mountains of Virginia due to their retired state, will be home for the holiday. Woot!
But, I haven't done one darn thing about getting an Easter basket together for the kids. Since I am typically under-prepared, I'm not stressed, but I DO want to get it done this week. I don't want to do a lot of candy or spend a lot of money. Have you seen the giant pre-packaged Easter baskets they sell EVERYWHERE for $20 and up? That be cray-cray, people! Dial it down a notch! I want to give the kids a treat to look forward to but I still want to emphasize that this holiday is about something more – redemption, salvation, rejoicing, kept promises.
And seriously, the big kids both just finished off their VALENTINE candy stash. They don't need much more! So, I've got some ideas!
Games, games, games! We are a GAME-loving family, and recently my kids discovered Mad Libs and we have  been having SO much fun with them. So, methinks they'll each be getting a Mad Libs set. We've already got LEGO Star Wars Mad Libs, but thankfully the selection on Amazon is endless so I know I can come up with something for each of them.  Recently my pals at the Wonder Forge, who make the BEST GAMES EVER, sent me a couple to review as well. They have a cute Disney Easter matching game available at Target which is perfect for a preschooler's Easter basket:
I love matching games, especially for speech and vocabulary. You know me! Always trying to make a game do more!
They also sent me a great new game for the big kids that has been a HUGE hit! Also available at Target, it's a bit more pricey at $16.99 but your big kids will adore it. Both Joshua and Sophie LOVE it and it was a big help to us during all those SICK days we've had recently. It's the Teenage Mutant Ninja Turtles Clash Alley: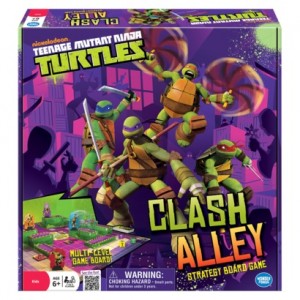 It is a little complicated at first, but my kids quickly got the hang of it. Sophie is only six and she even taught her favorite babysitter Krisha how to play: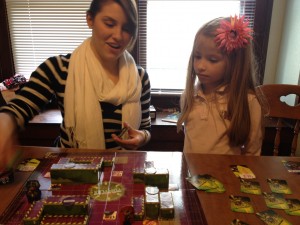 Another game type by the Wonder Forge that would be perfect for Easter baskets are their game cubes. We've had the Busytown and Curious Georges ones for a long time and they are awesome! Four games in a cube and they're just right for travel. They have several others, including Chugginton and Seuss: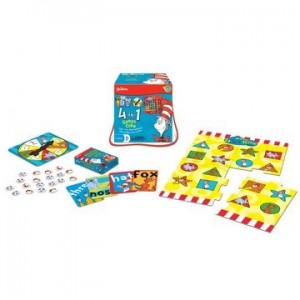 Love 'em!!
So – my kids will definitely have a game of some sort for Easter.
Other ideas: I love these no-candy Easter basket ideas from my client Girls Crochet Headband's blog (notice the Mad Libs, woot!). One features girls accessories and the other all manner of boyish items. Check out the post for more ideas (lots of dollar store ideas, too!)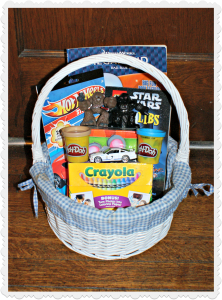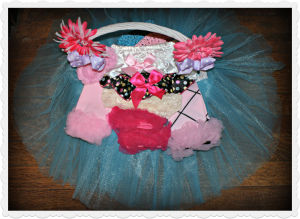 Finally, I think my kiddos will get something to READ in their baskets! They both love books and the "I can read"  and similar books are really reasonably priced- $3.99 or so – so I think we'll do that. Like I said, I don't want to spend a lot or distract too much from the real meaning of  the holiday, so I think we'll go with two items and one chocolate bunny or the like.
And a few Cadbury Creme eggs for the mama.
What are you putting in YOUR kids' Easter baskets this year?
____________
The Wonder Forge sent me the Easter matching (which we'll be gifting) and the Teenage Mutant Ninja Turtles games to review. All opinions are my own. And my opinion is that I LOVE THE WONDER FORGE!