Jenny and I both have some serious Marvel fans in our house! Take, for instance, Halloween 2014, when Ultron, Iron Man, and Starlord were all at my house: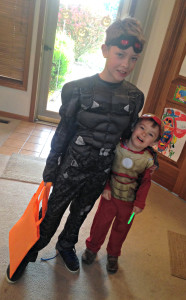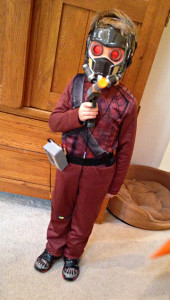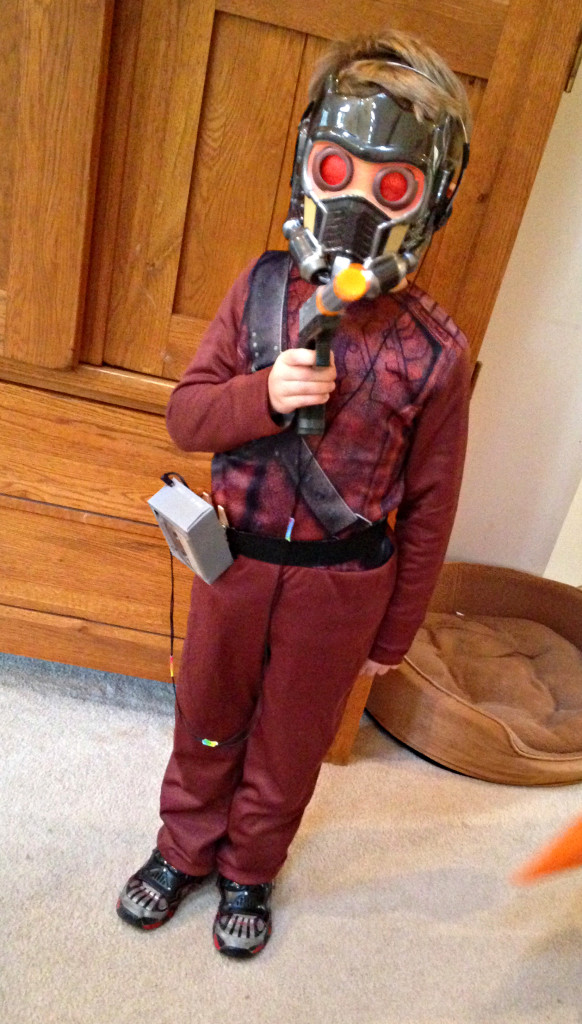 Needless to say we are SUPER PUMPED about Marvel Universe LIVE coming to Cincinnati!
Marvel fans, assemble! Marvel Universe LIVE! is taking the live entertainment experience to a whole new level, with a mind-blowing show unlike anything you've seen before. Watch your favorite Marvel Super Heroes including Spider-Man and the Avengers (Iron Man, Black Widow, Hulk and more) and threatening villains come to life in an action-packed arena extravaganza, coming to the Cincinnati. You'll definitely feel the energy with cutting-edge special effects, pyrotechnics, aerial stunts, martial arts, motorcycles and more. It's being hailed as the most technically advanced live show ever. Join Marvel fans of all ages for this once-in-a-lifetime, monumental performance. The fate of the universe depends on it!
Stay up to date on the show by liking their Facebook page and following them on Twitter!
Marvel Universe LIVE will have five shows in Cincinnati between December 17 and December 20. Kids' tickets start at $20 and can be purchased through TicketMaster.
We are giving away a four-pack of tickets for the show on December 17 at 7:00 PM! To enter, leave a comment on this post telling us your child's favorite Marvel character. The contest will close on November 1, 2015 and a winner will be chosen at random. Good luck!