It's almost time for Halloween, and Jenny and I are excited for the 11th annual Halloween Party for Second/Sixth Cousins!
We want you to get into the spirit (see how I did that?) as well, and we're excited to partner with Meijer on this giveaway!
Meijer has everything you need for the Halloween season – decorations, costumes, baking items, candy, and more. They were kind enough to send me a few of their Halloween items to check out, and now our house is ready for cousins – and trick-or-treaters – to descend.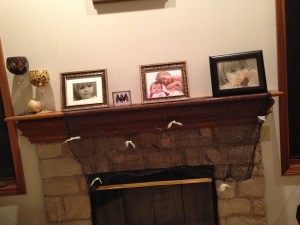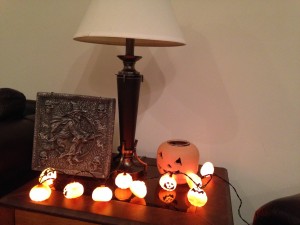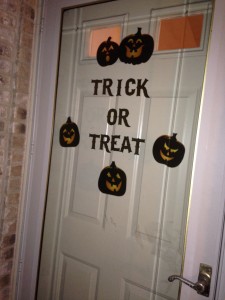 The kids and I had fun decorating the house, and I particularly loved the vinyl stickers on the front door. They're removable and reusable, so I'll keep them for next year as well!
So, back to the giveaway… Meijer will send our winner a gift basket that includes candy, Halloween plates and cups, a bag of cobwebs, Wilton cupcake papers, and a party centerpiece.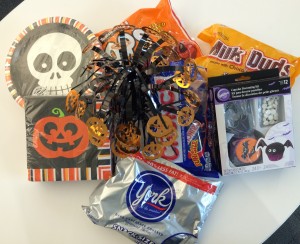 To enter, leave a comment and tell us what you and/or your kids are going to be this Halloween! The contest ends on October 19. Good luck!