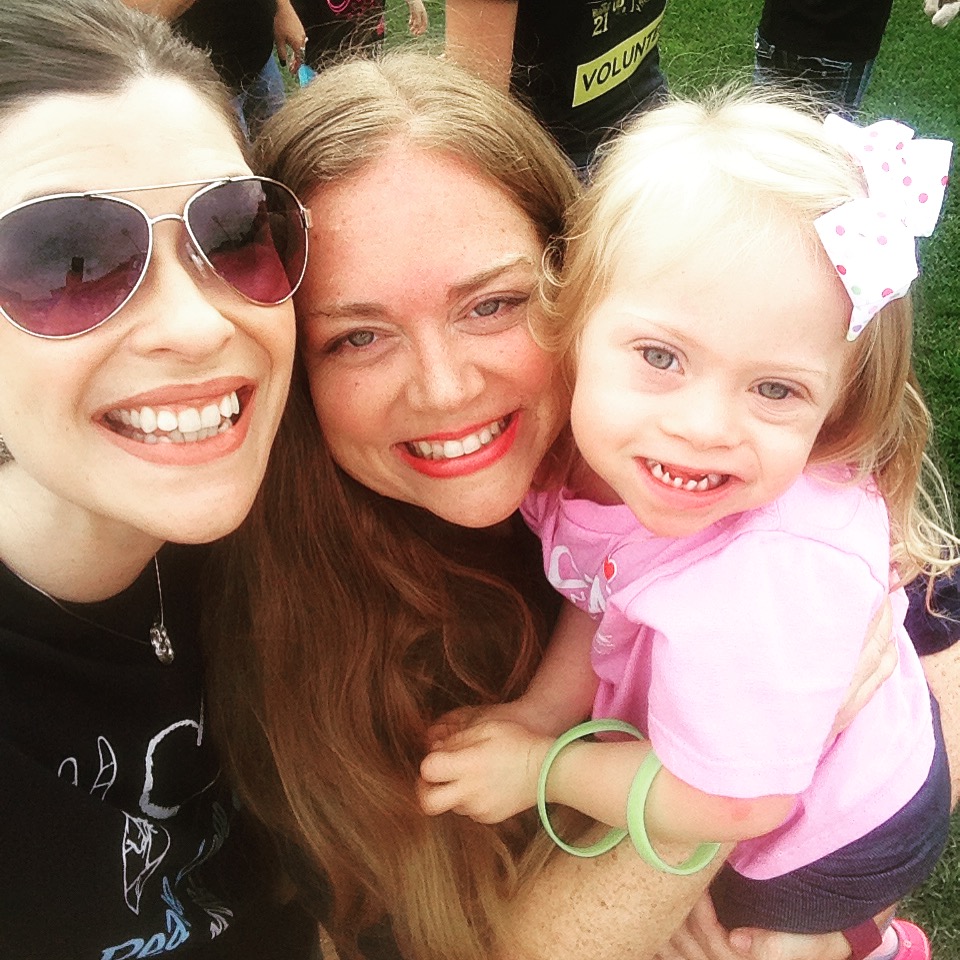 If you've been following this blog for any decent amount of time, you know that people with special needs, especially Down syndrome, are very precious to me. Since October is Down syndrome awareness month, I want to once again tell you about my friend Joy Marie Minor! Joy turned 3 in April and since she was an infant, it's been my privilege to walk on her Buddy Walk for Down syndrome team and raise $$ for our local chapter of the Down Syndrome Association. ALL of the funds raised stay here in our area to help our friends with Down syndrome get the therapies and services they need to fully rock out their extra chromosome. Since I've had two out of my three kiddos in various therapies, I know how expensive it is. The money we raise helps out with these expenses and more! Joy works her butt off in therapy 5 days a week and has recently started taking steps on her own. She is a rock star!
This year because of my affiliation with the Pampers Baby Board, I was able to give a grant of $2500 to an organization I felt made life #BetterForBaby, which is a main aim of the Pampers brand – making life better for baby! Since the Miami Valley Down Syndrome Association helps babies with Down syndrome and their families as they grow, I knew I'd be blessing the Buddy Walk with my grant! I spread the grant money out over three Buddy Walk teams that are special to me including Joy's Team Peace, Love, and Joy which my family and I walk on. Thanks in part to Pampers we were a top fundraising team! Whoop whoop!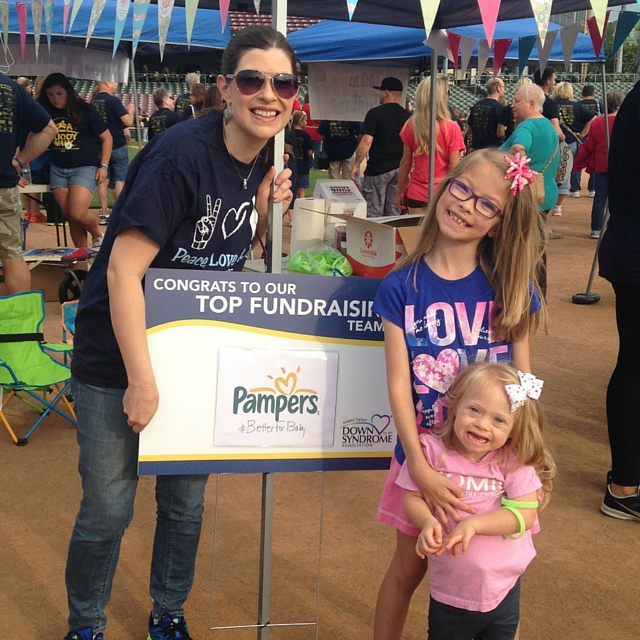 People with Down syndrome may have an extra chromosome, but they are just like you and me. They are people with dreams, struggles, highs, lows, talents, abilities, goals, wins, and losses. The reality is they need some extra help through therapy but SO many others do too – like I said, two out of three of my kids have. I appreciate Pampers #BetterForBaby helping to truly make life better for these amazing people who live, love, learn, and work in our community. It's an honor and a blessing to be associated with such a giving brand who sees the value in every baby!
Thanks Pampers, for making life #BetterforBaby and for helping me to bless the Miami Valley Down Syndrome Association and the three Buddy Walk teams that are special to me: Team Peace, Love, & Joy, Emmaline Curley's Crew, and the Carsonettes!
Happy Down Syndrome Awareness Month! To learn more about Down Syndrome, check out this link! And check out this awesome Pampers #BetterForBaby video that will make you cry!