I am so excited about this post I can hardly contain myself! First, I should tell you it is sponsored by ALDI, but the gushing, excited, borderline geeky opinions are all my own. Last spring at Mom 2.0 I was chatting with one of my favorite ALDI reps and she told me a new gluten-free line was about to come out there. I was SO excited. Gluten-free goodies at an ALDI price? I practically got down on my knees and thanked the Lord right then and there. The day after I got back to Dayton I went to ALDI and BAM – there they were! This is an Instagram pic from my feed on May 5th – I bought ALL THE THINGS! This is only halfway through my trip!
And they were all amazing. I am serious, yo. So in the next few weeks I am going to tell you about ALL my favorites from the liveGfree line at ALDI. But today, we are going to start with easy snacks – very important for a gfree mama like me who likes to eat several smaller meals throughout the day AND for a certain 3-year-old boy who is gluten-free and likes to eat all the time ALWAYS. Here are a few of my easy faves featuring the liveGfree line and other great ALDI brand products.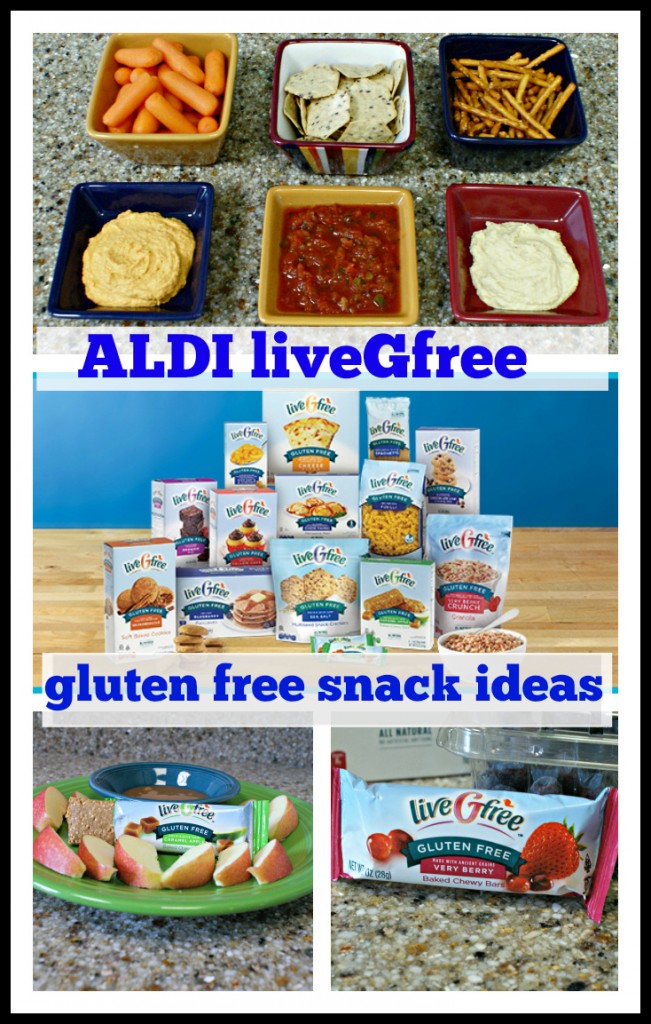 A couple of these snack ideas will be featuring these amazingly delicious liveGfree baked chewy bars. I love them the most because they are free of the 8 common allergens (yay for dairy-free peeps!) and they are all natural – NO artificial anything! And you guys?? They are only $2.49 a box. TWOFORTYNINE!! I pay $5 a box for a similar product at other grocery stores. I've even had to order them online, especially when Jonah was dairy-free as well and I was desperate. And I really couldn't afford that. So $2.49? AMAZING.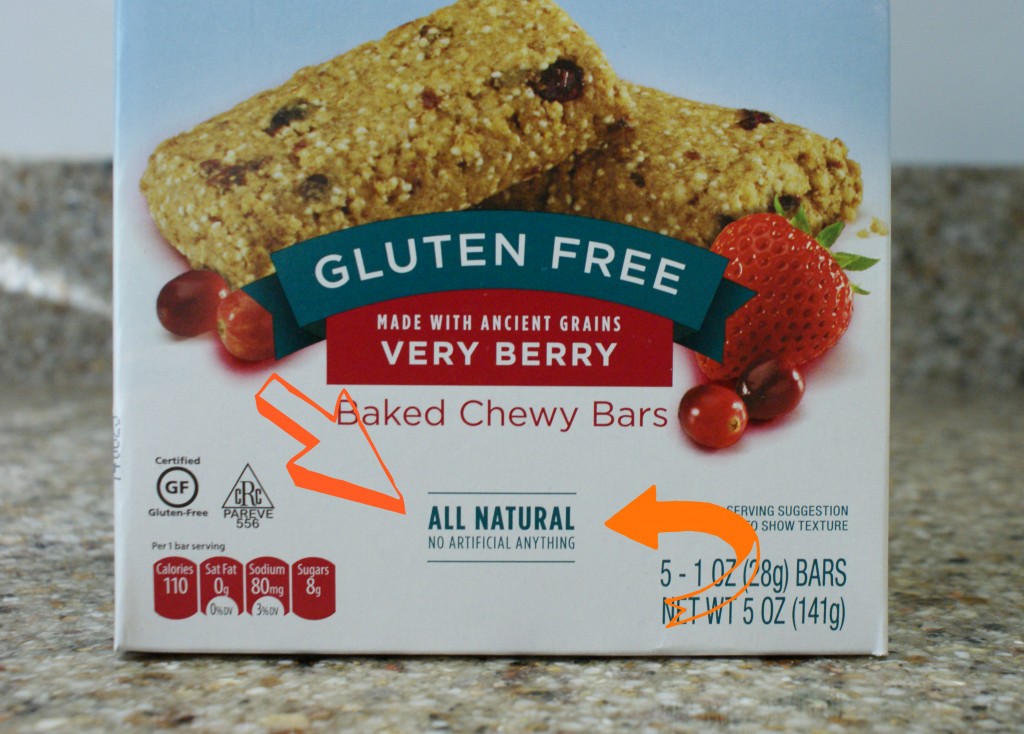 I will be featuring Very Berry and Caramel Apple today, but they also have a Cocoa Loco flavor that is basically the tastiest gluten-free snack every invented. More about that in a later post! Now onto the snacks! First, I went with one of my favorite fall snacks – the caramel apple.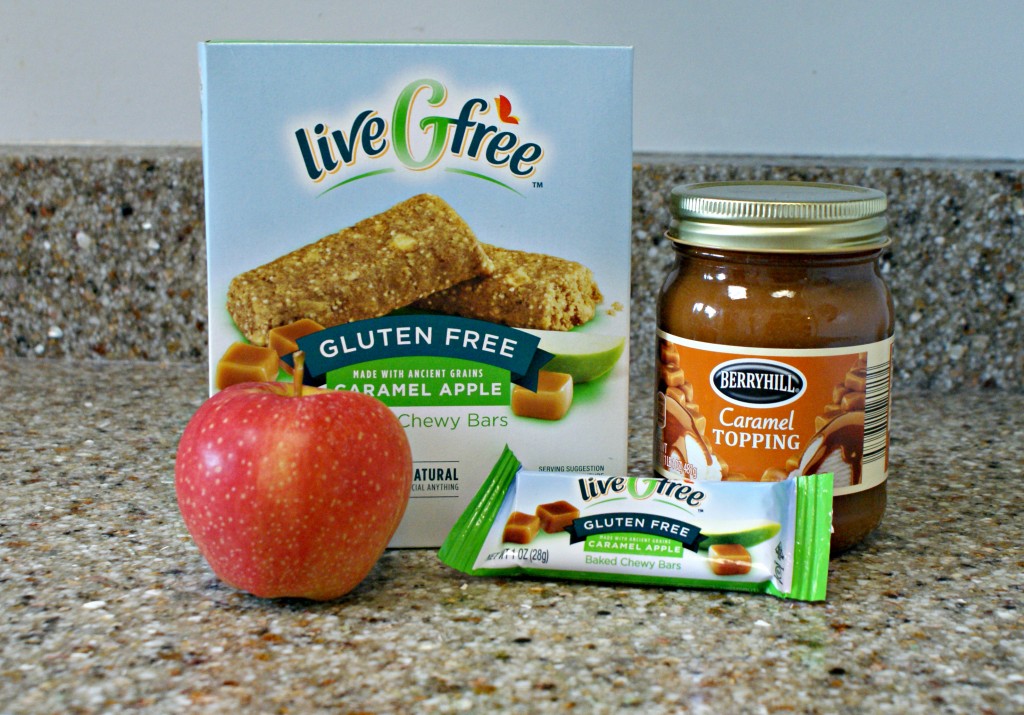 What you'll need from ALDI (total of $7.77 – I bought a whole bag of apples, not just one!):
Apples (I wanted to get Granny Smith but Jonah prefers Gala )
BerryHill Caramel topping
liveGfree Caramel Apple baked chewy bars
I don't think I need to tell you how to "make" this! Slice, pour, open – done!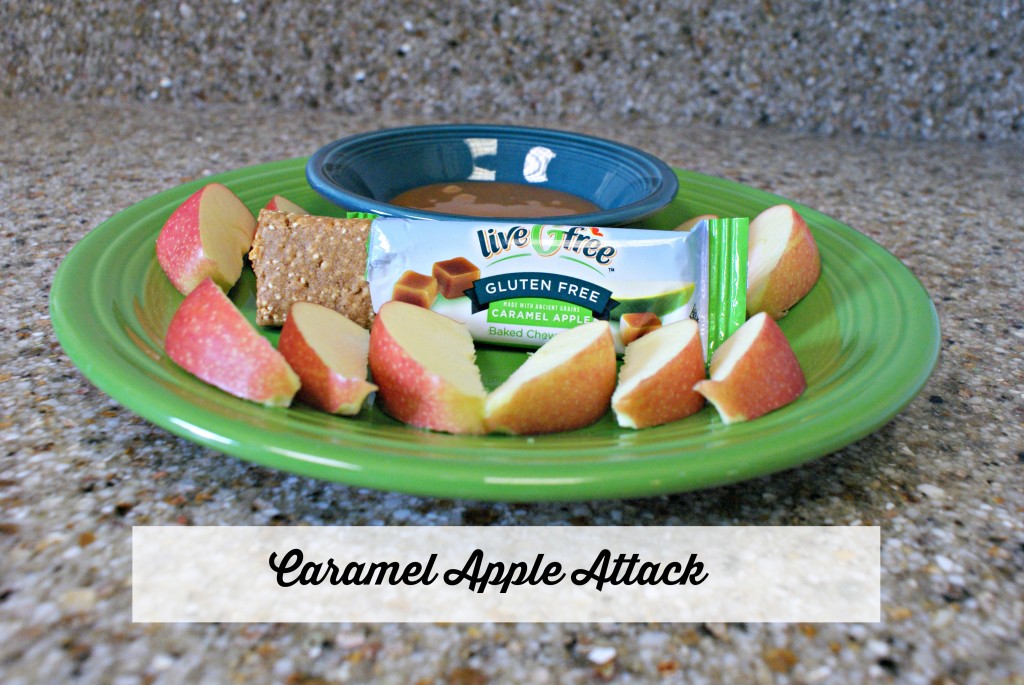 I made this while the kids were at school, and…I ate it immediately after I was done taking the photos. SO GOOD! What kid wouldn't love this, too? Forget Pumpkin Spice, fall, I'll take Caramel Apple over that any day!
Next up, I used the Very Berry baked chewy bar as the centerpiece for a super-fruity snack – this was Jonah's favorite!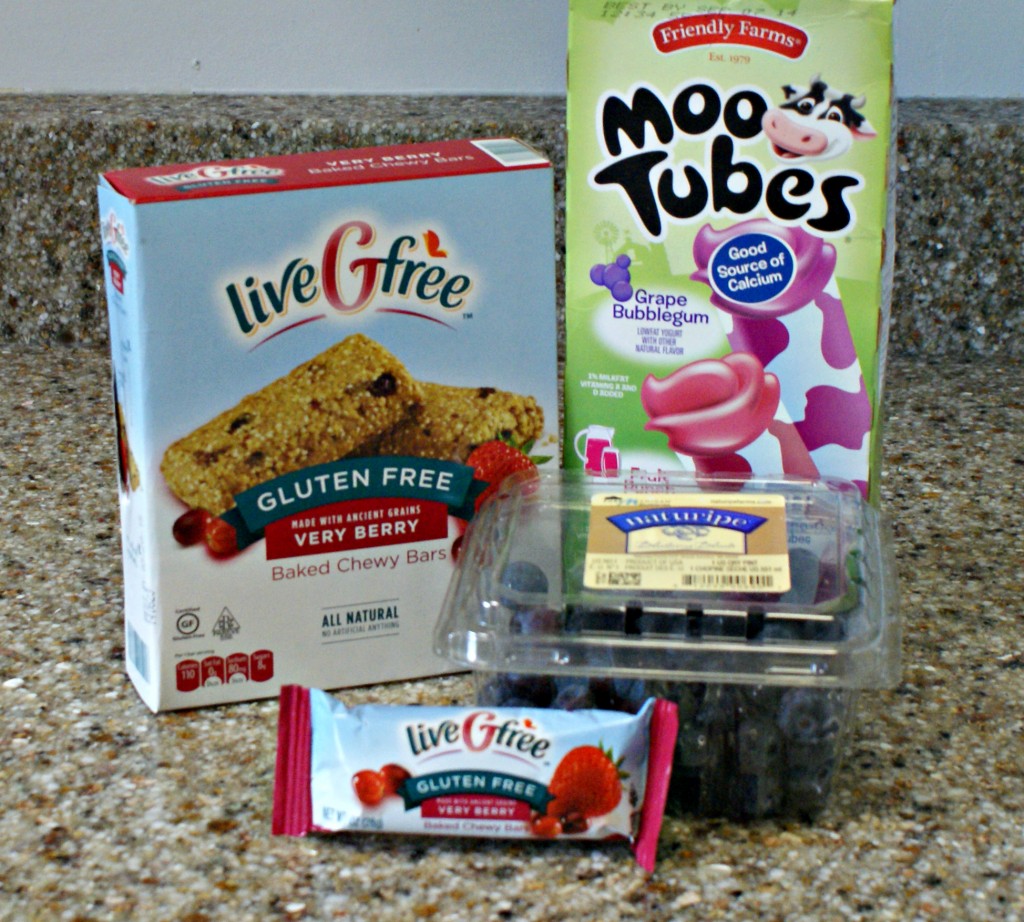 Products I used from ALDI (toto of $5.77 for all of this – which will make multiple servings, of course!):
liveGfree Very Berry baked chewy bars
Naturipe blueberries
MooTubes fruit-flavored yogurt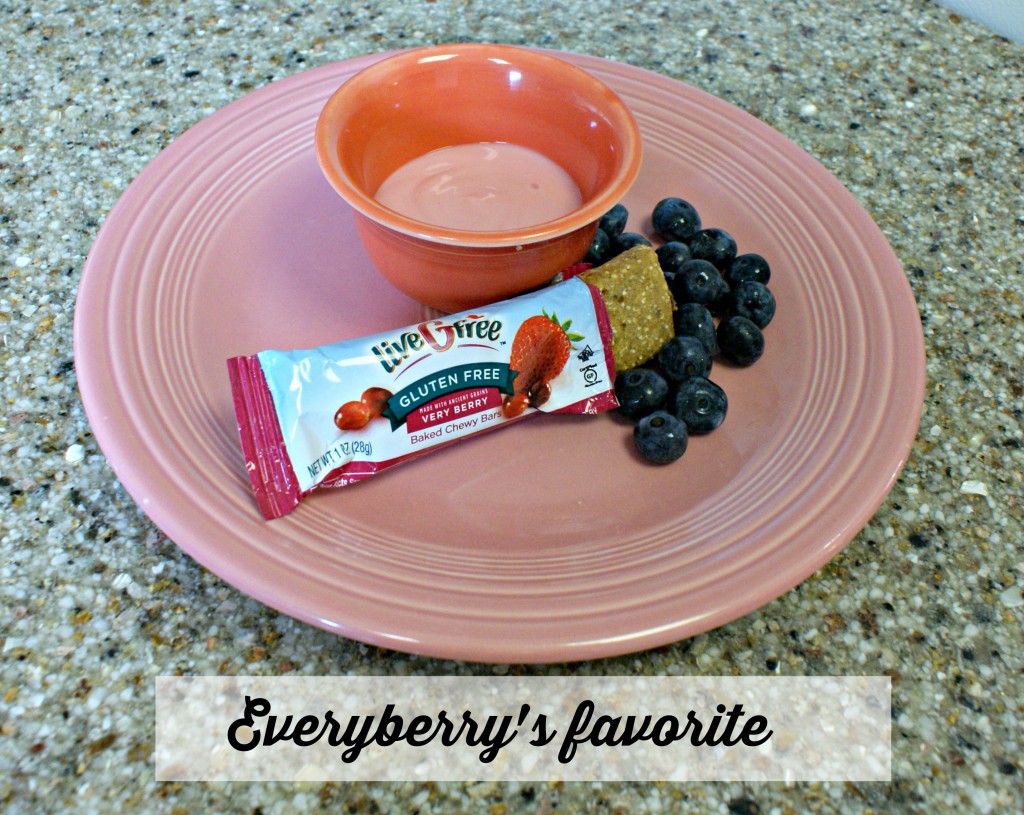 One of Jonah's favorite pastimes is opening the refrigerator. I wish I was kidding! As soon as he got home from school yesterday, he went straight to the fridge. He saw this in there and had to have it. A perfect after-preschool snack!
He went for the blueberries first.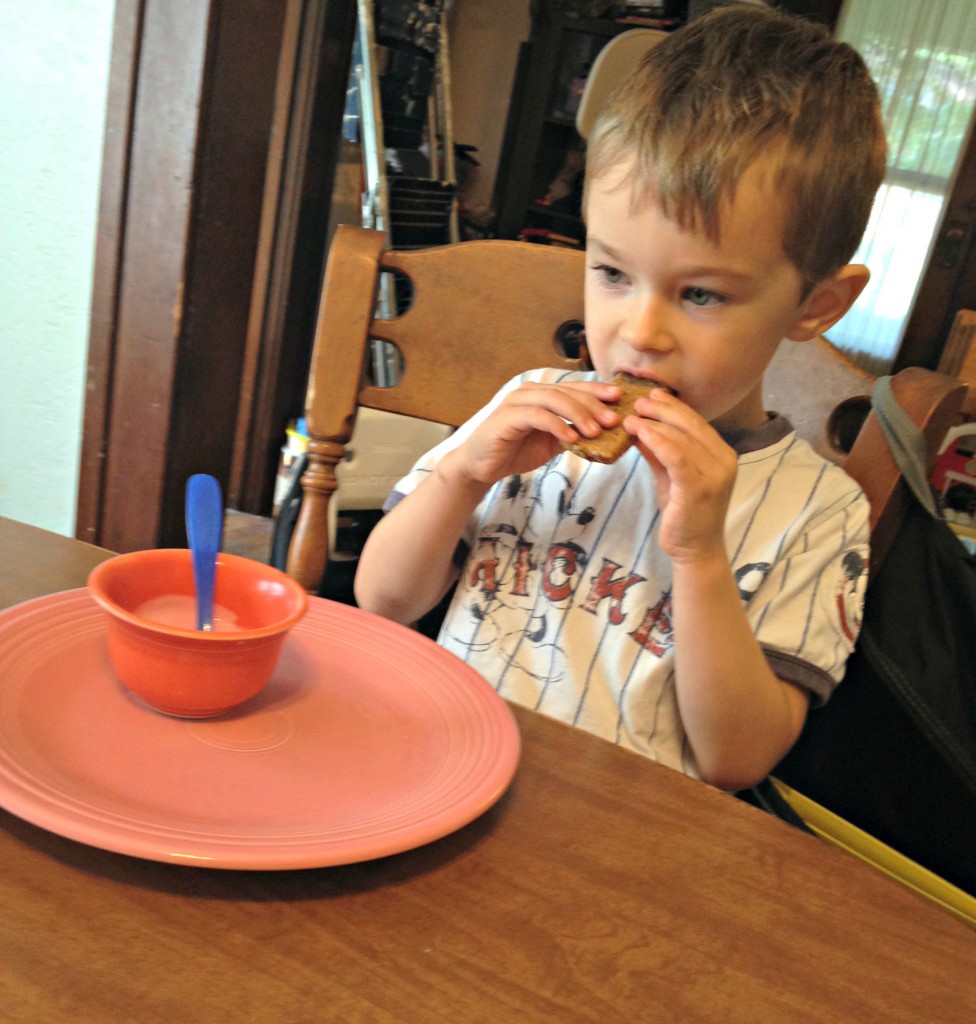 I can't even tell you how handy these little liveGfree bars are to have around – throw one in your purse, stash a couple in the car – they are great for when you need a gluten-free snack!
Finally, I went for a gluten-free crunch snack that is sure to be a hit with EVERYONE – whether they eat #gfree or not! Also super-great for a party or get-together..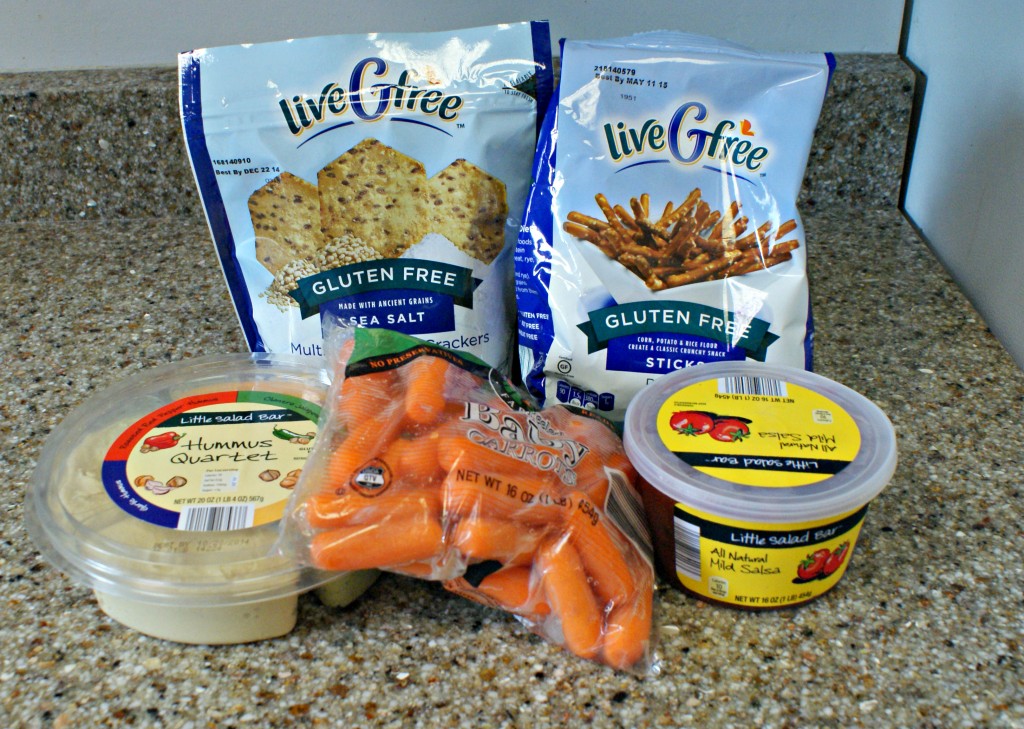 What you'll need from ALDI (which all together cost me less than $12! And I had enough left over to make this at least one more time. What a great price for a party appetizer!!):
liveGfree Multi-Grain crackers – Sea Salt (sosososososososooooo good.)
liveGfree pretzel sticks (love. Oh how I missed pretzels!)
Little Salad Bar hummus quartet (this is a request from hubby EVERY time I go to ALDI!)
Baby carrots
Little Salad Bar salsa (one of my absolute faves)
This makes an excellent anytime snack, too!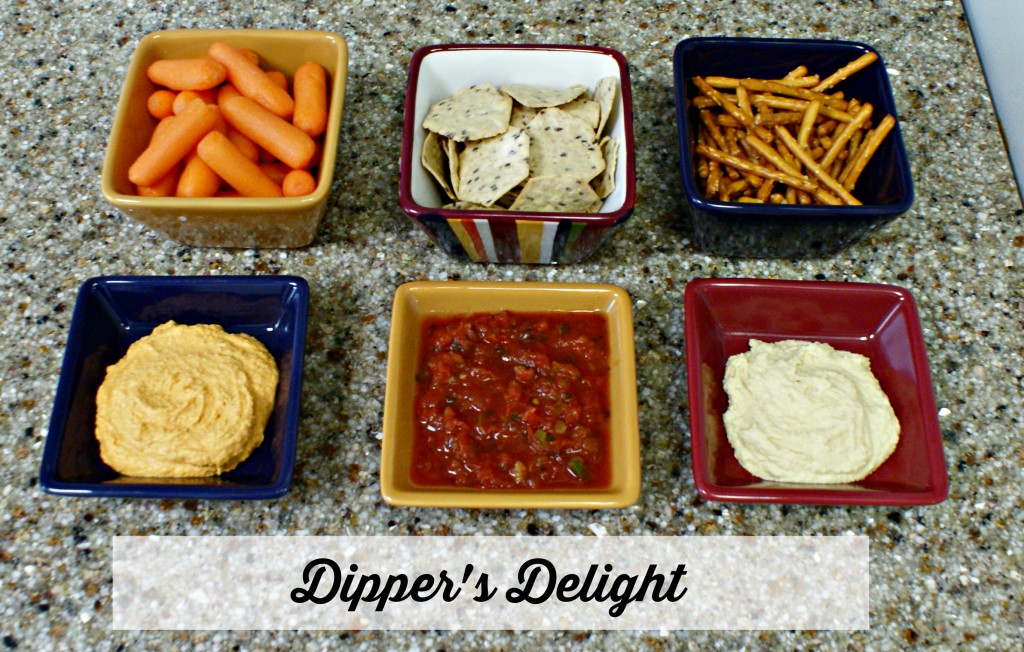 Is anyone else feeling hungry? So good. I love the roasted red pepper hummus the most! But they are all delish. And I just LOVE the Sea Salt crackers…I really missed having crunchy snacks!
I can't tell you how happy my budget is now that ALDI has this fabulous line of liveGfree products. As you can see from the first photo in this post, there are a LOT more than just snacks  - and I can't wait to tell you about more of my favorites! AND I can't even EXPRESS to you how happy this banner at the top of the ALDI website makes me!!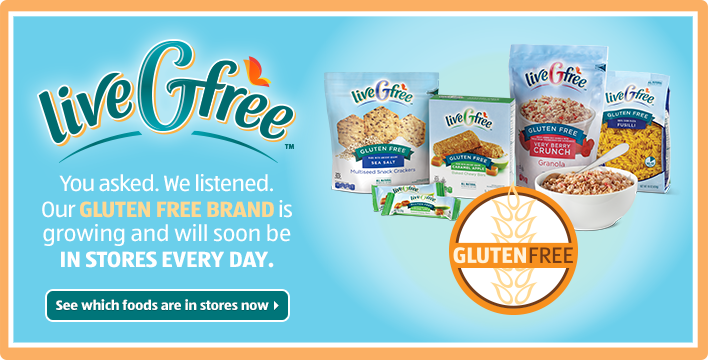 Have you tried the liveGfree line yet? What's your favorite?