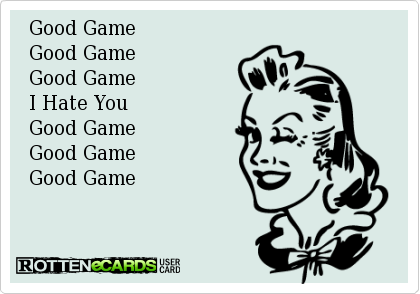 So guess what? I…don't really like sports. I'm not opposed to them, I just don't really care who wins. I mean, I guess if I had to choose, I'd choose Ohio State over Michigan like the rest of population of this state, but in all honesty…I don't give a crap. Which is very FREEING. Plus? Football games are long. Noise on my tv for several hours straight? PASS. Recently Joshua an Sophie have decided that they "like" football thanks to the NFL Rush Zone tv show on Nicktoons…which they watch online since we don't have cable. Yesterday we had a snow day and I bundled them up and they spent an hour and fifteen minutes outside playing FOOTBALL! Which up until a week ago, neither one of them could care less about.
My athletics apathy pretty much extends to all sports unless the Olympics are on. I am an Olympaholic and I LOVE everything on the Olympics! I'll even watch curling, bring it on if Team USA is involved! I can't wait til Sochi, and then, I can't wait til after Sochi so I can stop caring again.
But there is one sport I enjoy in a specific way. I enjoy high school basketball…when my nephew is playing. Actually I have several basketball-playing nephews, but only one in high school. Next year I will have three in high school so my level of caring might actually triple. Eek!  I don't think basketball is much fun to watch until kids are older, so forgive me if I sit the junior high games out. But I enjoyed watching the few games I went to last year so much that this year Bobby and I bought a season pass to get into all the Varsity home games. Weird, RIGHT?
Well last night was the BIG rivalry between sister schools Dayton Christian (my alma mater and where my kids and my oldest nephew go) and Xenia Christian (where my other nephews play but they are still in 8th grade.) So I was glad to get to go, since it's the most-anticipated game of the year. And it was a NAIL-BITER!
We started out down, were down by 5 at the half, then came back in the 3rd quarter and were up by 15, then BLEW that and the lead got down to 1 point! Finally, we were up by 6 but the entire last quarter was extreeemeely stressful.
It was a good, exciting game. I yelled myself hoarse!
And I needed a XANAX. My heart was pounding and I couldn't wait for it to be over because the back-and-forth was killing me.
I am way too old for this. And this is just my nephew playing. If it were my own kids, I am sure I would've had to breathe into a paper bag. Let's hope they remain blissfully unathletic so I don't have to go on blood pressure medication to make it through a sports season.
Whew! I can't even tell you how crazy I felt last night! Are you a superfan when your kids play sports? Or can you relax and chat with the other parents?